A Perfect Ending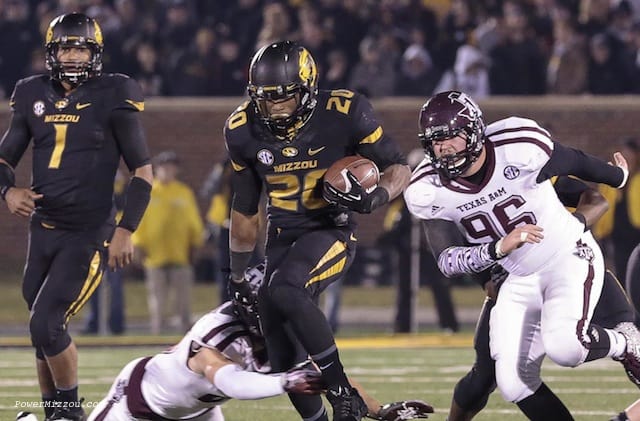 The team that isn't supposed to be here is in the SEC Championship Game thanks to the guy that was never supposed to play again.

Josey has been described as the heart and soul of this team, as a great example to all his teammates. Bottled up most of the night by a beleaguered Texas A&M defense, Missouri turned to its emotional leader on third down and two from its own 43-yard line in a tie game.

Josey broke through the line. He got the two yards. Then he added 51 more, showing off that trademark breakaway speed, leaving an A&M safety in his wake as he ran all the way to Atlanta.

"I think it's very fitting," Henson said. "I think he's just kind of a microcosm of our team. The way he's been down and he's fought back, he's battled back. This is a special group of kids. They've got a strong belief. They really do. And I'm just privileged to be a part of it."

Officially, Missouri still needed its third straight three-and-out on defense. It still needed a couple of first downs, punctuated by a play-action pass that surprised even the quarterback who threw it and the tight end who caught it. But it was Josey's run that will be the enduring image of this night.
The run touched off a party that will last all night in Columbia and carry on to Atlanta. As his teammates praised him, as his fans soaked in what his run meant, Missouri's emotional leader slipped quietly out the back door of the Tiger locker room, refusing interview requests to spend the rest of the evening with his son. He left his teammates to do the talking. And talk they did.