At a crossroads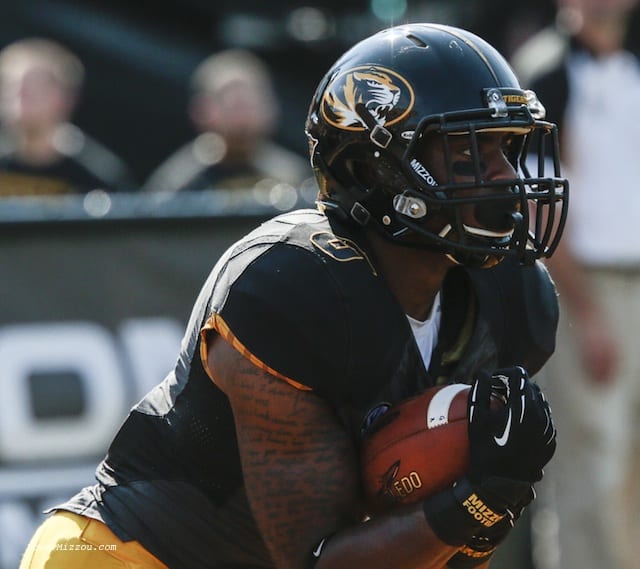 It's unclear whether Gary Pinkel posed this same question to his team, but during Monday's press conference, he asked the media.
"What team do you want to be?" Pinkel asked, acting like it was a rhetorical question to his players. "Your choice."
The teams referenced are Pinkel's 2007 and 2010 teams. In 2007, Pinkel's squad started the season 6-0 before losing on the road against Oklahoma, 41-31, in a game that saw the Sooners go on a 18-0 run to push the game out of reach. From there, the Tigers wouldn't lose another game until the Big 12 Championship, again against the Sooners.
In 2010, Pinkel's team started the season 7-0 before losing on the road against Nebraska, in a game that that saw the Cornhuskers go on a 24-0 run in the first quarter. Missouri dropped its very next game to Texas Tech as the Red Raiders scored the final 21 points of the game to win 24-17 in Lubbock.
"What team do you want to be? Your choice."
Missouri's at the same crossroads now. The loss to South Carolina -- which included a 17-0 run by the Gamecocks -- was Missouri's first in 336 days, since Pinkel and his team left Kyle Field with a 59-29 defeat mercifully sending them into the offseason.
A lot has changed since that day. But one thing that hasn't is history, and it's not hard to remind Missouri players about the last great opportunity. Thirteen current players appeared in the 2010 loss to Texas Tech, that largely erased the possibility of a Big 12 North title. In total, 30 current players were on that 2010 team.
It's been a while since the last loss, but the players said they know how to deal with it better this year. Gaines said Sunday was about "keeping everything the same" to not get too down after the first hiccup of the season.
It's about perspective. One game a season does not make.
A big difference from the 2010 team is control. After losing to Nebraska that season, Missouri needed to finish the season with four wins, while the Cornhuskers would have to drop another game.
Nebraska did lose another game -- a 9-6 defensive game against Texas A&M -- but Missouri's loss to Texas Tech two weeks before meant the Tigers couldn't capitalize.
That's not the case this year. While it's a tall order, Missouri has to win its next four games to represent the East in the SEC Championship. Instead of focusing on what other teams have to do, Missouri can legitimately buy into the cliche, "One game at a time."
"I'm saying, if you're a player here, why would you not be encouraged?," Pinkel said. "We've got a great chance to finish. November is a huge month. We got a good football team. They've worked so hard. We've got good players, and we got to coach them well. It's our job, responsibility-wise.
"But, you got to be the most fired-up football player in America, with the opportunity and the options that we have in front of us. But we've got to take care of our business. That's the beauty of playing. The beauty of football and coaching, getting to the end of the season with four games left, to be able to accomplish your goals? I mean, it's all out there. It's one week at a time, nothings going to be easy about it. But you love to be in this situation, and I think they are and I think they're excited about it."
It comes back to that question. What team does Missouri want to be?
The answer starts forming on Saturday.