Athletes of the Year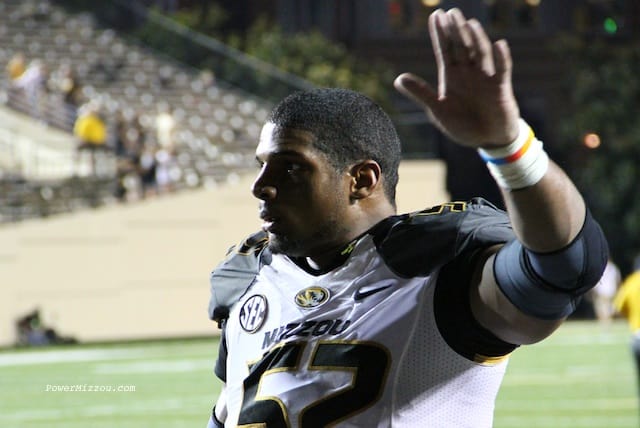 In less than a month, Missouri football reps will take the stage at SEC Media Days in Hoover, Alabama and another sports year will be underway. But the early summer is a time for reflection. Over the next few days, PowerMizzou.com will take a look back at some of the highlights of the year gone by in Tiger sports.
Who were the top Tiger athletes of the year? This is a tough list to narrow to five, but we took a shot.
5. Drake Houdashelt, Wrestling

The Tigers' captain won an individual MAC title during his junior season and followed it up with a fifth place finish at the NCAA Championships, making him an all-American for the second time in two seasons. He finished the season 38-3, giving him 97 wins for his career with a full season still left at Mizzou.
4. Henry Josey, Football
Josey is the highest Tiger on our list who was not a first-team all-conference and/or all-American performer. But no list of top Tiger athletes is complete without him. Josey missed the last few games of his sophomore season at Missouri in 2012 with a knee injury. He sat the entire 2013 season. When he came back for 2014--something many doubted would happen--nobody knew quite what to expect. What they got was the same old Henry Josey. His junior line read 174 carries for 1,166 yards (6.7 per carry) and 16 touchdowns, including the one that gave Missouri a win over Texas A&M and an SEC East title. Josey left early, opting for the NFL, where he will try to make the Philadelphia Eagles as an undrafted free agent. Few athletes have left Mizzou more fondly remembered by the fans.
3. Molly Kreklow, Volleyball

Kreklow led Missouri to an undefeated regular season and an SEC championship. She was named first-team all-SEC, first-team all-American, made the SEC Honor Roll and the United States national team. Not a bad year for the top female athlete at Mizzou this season.
2. J'Den Cox, Wrestling

Cox was the only Tiger athlete to win a national title this year. And he did it as a true freshman. Cox was the No. 2 national seed and finished the season at 38-2. He is also the first freshman to win a national championship for Missouri. Added to his four high school titles, it's been a while since Cox wasn't the best at what he does. That figures to continue for a while.
1. Michael Sam, Football
From a purely athletic perspective, some will argue Sam shouldn't be nearly this high. From an overall perspective, few can argue the choice. There is absolutely no doubt that Sam was the highest profile athlete at Mizzou over the last 12 months. He was probably the highest profile athlete in America.
Sam's story on football alone was pretty compelling. The former two-star high school recruit went from decent role player to out-and-out superstar during a senior season that saw him pile up 11.5 sacks and 19 tackles for loss on his was to co-SEC Defensive Player of the Year honors. He also drove his team to a 12-and-2 record and a top five national finish.

After the season, of course, that all became a footnote to Sam's story. When he came out as the first active homosexual football player, Sam became a nationwide story. That has died down to some extent, but is likely to hit the headlines again when he starts training camp with the St. Louis Rams. Either way, his story was the story of the year at Mizzou.