Powered Up: No news is good news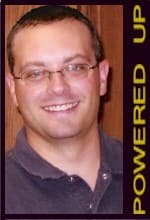 January is supposed to be the biggest month of the year for sites like this one. There's all the madness of what's going to happen in the final weeks before National Signing Day. How many spots are left? Who is visiting? Who will decommit?
And yet, this January, we've had one Missouri commitment spotted at a basketball game in Lawrence and, well, that's pretty much it. The most newsworthy thing that has happened this month is the commitment of
Justin Wilson
to Michigan State. At one point, Wilson was scheduled to visit Missouri this weekend, but that will no longer happen.
In other words, what a boring month. And I'd bet my last dollar that
Gary Pinkel
loves it.
In the off-season, no news is good news for college coaches. If your current players are in the headlines this time of year, there are only two reasons: Either they went pro early (could be both good and bad for the program) or they got arrested (can't imagine a scenario where it would be good). So it's good news that the Tiger players have been out of the headlines.
As far as recruiting goes, staying out of the headlines is also pretty good for the Tigers this year.
Marcus Lucas
committed to Missouri on December 19th, a month and a day ago. From that point forward, we have reported that barring unforeseen changes, the Missouri class was full. Unforeseen changes are very rarely a positive thing in recruiting.
Fans can debate whether it's more fun to have a class wrapped up by Christmas or to have some drama in January and early February. Coaches won't debate what's better. If you wrap up a class by Christmas, it means you got the guys you wanted. And, in the end, that's the way a coaching staff judges a recruiting class.
Stars are fun and fans enjoy seeing the class rise in the national rankings (Missouri has moved from 15 to 13 by simply doing nothing in the last four weeks). But the barometer of a class for a coaching staff is, "Did we get the guys we targeted first?" When your class is sewn up on December 19th, it's pretty tough to argue you were reaching at the end. It doesn't mean those players are necessarily better than the ones offered on an official visit in January, but it means for the first time perhaps ever, Missouri is signing a class full of propsects that were at the top of their list.
So, for business purposes and for sheer entertainment, it's great to have a few spots open in January. Few storylines have generated as much excitement on PowerMizzou.com as the Sheldon Richardson saga last year. But if you're in charge of the program, if you're the one whose job it is, the situation Missouri finds itself in this year is far preferable. Get it done early. Fill up the class. It's easier to hang on and reel them in than it is to hook the fish to begin with.
Missouri has two more weeks to hang on. I'd love to be able to tell you (again, for selfish reasons) that there are some four-stars out there, that we might have a big surprise. And, hey, they're called surprises because you don't see them coming, so I won't rule it out. But if January is the most uneventful month of the year, well, a coach will take that anytime.