Why Subscribe
to PowerMizzou?
Breaking News
Enjoy Premium articles and exclusive team coverage written by expert analysts.
Exclusive Forums
Discuss all aspects of the team with members of the community.
Fan Contests
Think you can outsmart the analysts?
Prove it. Win prizes.
Join for free with limited access.
Sign Up
Already have an account?
Log In
From the Publisher...
Welcome to PowerMizzou.com, Tiger fans!
Greetings, Mizzou fans.

If you're here, you're a die-hard Tiger fan and you've found the place where other die-hard Tiger fans come to talk about their teams every single day of the year. PowerMizzou.com is THE authority on Mizzou athletics. We cover your favorite players from the time they pop on the radar in high school throughout the recruiting process and all through their careers in Columbia.

Many times we remain in touch with them and bring you updates on what they're doing after they leave Mizzou. Simply put, if you're a Mizzou fan, there's no better way to not only keep up with everything that's happening with the Tigers on the field, court and recruiting trail, but also to talk about it with other fans who care about the Black and Gold as much as you do on our premium, subscriber-only message board. As new websites and "media" outlets pop up almost daily, it's hard to know who to trust and follow.

I've been part of the staff at PowerMizzou since August of 2003 and have been the publisher since 2006. I grew up following Mizzou, I went to school at Mizzou and I've now been covering Mizzou longer than any other daily reporter on the beat. For more than 16 years, I've been on the ground in CoMo every day to keep Tiger fans in touch with the program.

In addition, more recent Mizzou alum Mitchell Forde has taken the lead on our daily coverage of the football and basketball programs in the last two years. He was a student-athlete at Mizzou and has family ties to the school going back decades. Combined, we can bring you more knowledge of and experience around Mizzou athletics than any other outlet you will find.

Sean Williams helps us out every day by keeping you up to date on the latest recruiting happenings with the Tigers and we have a team of freelancers and contributors who chip in with updates and special features along the way. Now that you've met the team, we hope to get to meet you. Sign up today and join the conversation at PowerMizzou!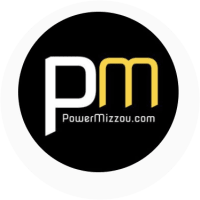 Gabe DeArmond
Have a question?
What will I get with a premium subscription to PowerMizzou?
What will I get with a free account?
How does the billing work?
What if I want to cancel?