2012 Tiger Mailbag: 42nd Edition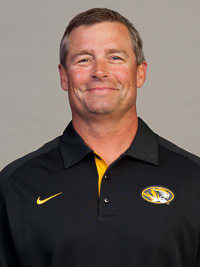 Each Wednesday, PowerMizzou.com publisher Gabe DeArmond will answer questions from subscribers in our Tiger Mailbag. This feature will allow for longer, more in-depth answers than you may get on the message board on a daily basis. To have your question in next week's mailbag, send an email to Gabe at powermizzou@gmail.com. On to this week's inquiries:
MoDude21 asks: Question about Scholarships.  I have to believe that managing them would be as important to any college football program as managing the salary cap is to an NFL franchise.  You have to know how many you have available in any given year, what your talent needs are going to be and recruit accordingly. My question is this....Is there anywhere we fans can find this information and play along?
GD: We have done scholarship counts in the past. We'll get another one posted here soon. Other than that, you can go through the roster and count it. I know there are posters on this board who keep pretty good tabs on it, but we will update the scholarship board next week.
ZouNation888 asks: There are quite a few spots left in this class. But we're bringing in 1 OL a few TE and a bunch of DTs for visits. Am I missing smething? Or does the staff just want a couple more DT, a TE, and a Skipper to finish the class?
GD: I think the coaches saw the same thing we all saw: If Missouri is going to compete in this league, they have to improve on the lines. They have the athletes, they have the skill position players, the defensive backs for the most part, there are already two quarterbacks committed. They didn't have the linemen this year. That is the focus of this class and probably the next two. You may see a receiver or a best available type kid, but the focus of this class is definitely in the trenches.
Gabberowski asks: How many WR's this year?  We only took DGB last year right? Only 1 this year too? Who am I missing. The TX transfer?
GD: They'd like to add at least one tight end, maybe two, so that gives you two or three receivers. As I said above, I wouldn't completely rule out another one. But the Tigers have plenty of bodies in the receiving corps. They only lose Moe and McGaffie of the guys that contributed this year, so it isn't a huge need just right now.
KyleH212 asks: Given the departure of Dixon, what is your updated prediction on regular season win-loss record?
GD: Before the season, I picked 11-2 in the non-conference. Still see that. Illinois could be a loss, but UCLA looks more likely to be a win than I thought before. And the SEC is just horrid. I'm picking Missouri right now to go 14-4 in the league (losses at Florida, LSU, Kentucky and either Arkansas or Tennessee). That would put them 25-6 entering the post-season, which I think is exactly what I had them at pre-season. It's not that Dixon's doesn't impact the team. It's just that the SEC is even worse than I thought it would be. Unfortunately, that means a 27-7 type record could still have you as a four or five seed potentially.
mexicojoe asks: What is the team allowed to do, other than lift weights, since they are not practicing for a bowl game?
GD: They can have player-only sessions, organized by the players, which I understand they are doing. However, the coaches now cannot be involved until spring football opens.
mizzouboy714 asks: I know you don't like to post rumors but with Yost resigning, do you see needing to replace any other coaches either by firing, resigning, etc?
GD: Need is too strong a word. But I'm on record as saying I think Missouri would do well to add a couple of dynamic young recruiters with ties to the areas they want to get into. Pinkel has already pretty much ruled out firings. It's obviously possible coaches on the staff take other jobs. If that happens, it's up to Pinkel to make sure the guy he hires is an upgrade.
So Harge 23 asks: Who do you think would be the best hire for OC. Why? 
GD: I'm answering with a bullet here. There are probably guys out there I don't really know about. I'm not completely versed in the assistant coaches across the country. But early on, I'd view two guys as very, very good hires. Jim Chaney would be good. He's proven, he has Missouri ties, he knows the SEC. I also really like Tony Franklin, who knows the SEC and whose offense at LA Tech this year led the country in passing. I think either of those is a good hire. I'm intrigued by Mario Cristobal, but don't really know enough about him yet. I like Josh Henson and Andy Hill. I think they're both good coaches. I'm on board with a promotion from within if and only if the vacancy is filled by someone who is a young, dynamic, energetic recruiter with roots in the Southeast where kids already know him. If not, then I don't think you've improved the staff. And if you're not going forward, you're going backward.
nanfman asks: What do you feel are the realistic chances that Mizzou lands Jim Chaney as the new OC? He would make perfect sense, as a Missouri guy with success running the spread and recruiting in the SEC.
GD: I know it's not the answer you want, but I don't think the chances are high. If Charlie Strong gets the Tennessee job, which I think is a strong possibility, he's a defensive guy. He'll need an OC. Chaney did a good job there. Why not keep him. And if Strong doesn't, Chaney will have no shortage of opportunities, perhaps including a return to the NFL in some capacity. Missouri can offer a good opportunity, but so can other places.
akm4g9 asks: you said you had a pretty good relationship with yost. what do you think is next in his life. stay in columbia, move away, and will he coach again or is he that burned out?
GD: When I said I had a good relationship with him, that's professionally. I don't know the guy away from football, we don't hang out, etc. I do know some people who know him pretty well though. The sense I get is that he's a football coach. He'll get back into it. But I don't think it's going to happen immediately. I'd expect at least a year out of the game before he evaluates what he will do next. But I haven't talked to him and I don't know him well, so that's just a guess obviously.
jthgdh asks: Phillip Montgomery of Baylor as OC? Thanks
GD: Doesn't seem likely. He has been with Art Briles for 14 years, dating all the way back to Stephenville High School. Have a tough time seeing him leave Briles when he's already an OC.
jjspkd asks: Do you expect an increased budget for hiring the new OC? Any rumors about who are the top choices? Do you expect any recruiting defections? If they hire someone who currently has a job at another school am I correct in assuming any unsigned recruits can follow? Sorry for all the questions.
GD: I think you HAVE to increase the budget. SEC coordinators are making more than Missouri was paying for the most part. As far as the top choices, it's very early. News of the resignation hit 51 hours ago. By the end of the week, I hope to have a better handle on things. Recruits don't seem to be leaving from what we've gathered. And, yes, any coach would be able to try to bring some of his school's commitments along with him if he chose to.
eazyb81 asks: Do you expect Pinkel to focus only on offensive coordinators that will continue to run the spread, or would he be willing to move away from the spread? At 60 years old, is Pinkel wedded to the spread for the remainder of his career?
GD: Yes, I think Missouri will hire a guy with a spread background. That doesn't mean exclusively a spread guy, but someone who is familiar with it. This entire roster was recruited to play the spread. To go away from it, you have to be willing to accept a couple of subpar years while you transition the talent to fit the system. Missouri's coaching staff doesn't have that luxury. I've also gotten some indication from people that the desire is to stick with the spread with the next hire.
austinanderson asks: Bringing in a new OC is a good start, but shouldn't the new OC be given the latitude to add his own Asst Coaches or certainly have a say in who is working for him?
GD: I don't think so. The OC works for the head coach. The head coach decides who is on staff. Now, it's important I think that the OC and the offensive assistants get along and work well together, which is something you try to determine during the hiring process. But as far as giving him carte blanche to fire guys who have been here for 12 years, no.
Truman86 asks: Could you give a general breakdown of what makes up the head coaches schedule?  How much time is actually spent with on-the-the field coaching?  Video review and game planning?  Recruiting?  PR for the team?

GD: Practice time is limited to 20 hours a week. The rest is spent on film review, game-planning, team meetings, recruiting and appearances. Coaches are legendary for the hours they put in. Twelve to 15 hour days seven days a week are not at all out of the ordinary. But as far as what percentage is devoted to each task, I think it probably depends on the individual and his program.
Nobody covers Mizzou basketball like PowerMizzou.com. If you are not yet a member, just try out our seven-day free trial
.