Anderson staying at Missouri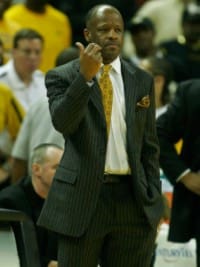 After two days of speculation, Mike Anderson is staying in Columbia.
"We have always appreciated the commitment Mike Alden and his staff have had towards Missouri Basketball and I am excited to remain here at Missouri," Head Coach Mike Anderson said in a statement released by the athletic department. "We are looking forward to the future of this program and can't wait to continue building on the success of this past season."
While the statement didn't disclose the financial details, sources told PowerMizzou.com that Anderson and Missouri have agreed to a seven-year deal with a base salary of $1.6 million annually. Incentives could push that salary to $2.28 million per year.
"We are excited Coach Anderson is going to be at the University of Missouri for a long time," Missouri's Director of Athletics Mike Alden said. "He's done a tremendous job rebuilding our basketball tradition and is poised to lead our program to new heights in the coming years."
Sources also indicated that Anderson turned down an offer from Georgia reportedly worth $2.3 million annually.
Stay tuned to PowerMizzou.com for more information on this breaking news.