Another Northern Nightmare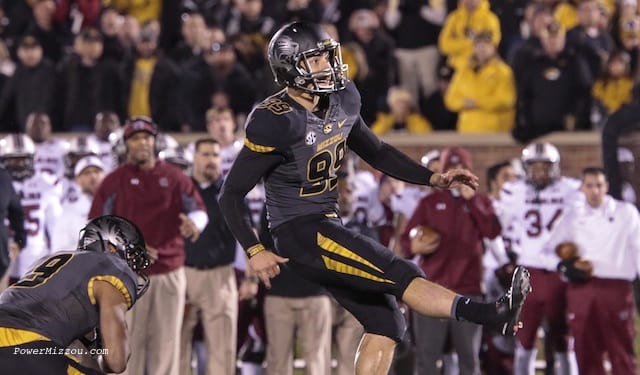 To the site of so many Missouri nightmares, add one more.
It was not one play. There were many others that could have won this game which Missouri led 17-0 with twelve-and-a-half minutes remaining. But it is the one that everyone will remember. It happened in the same end zone as the Fifth Down, the same one as the kick and catch. It is the latest Northern nightmare that put a significant dent in Missouri's dream 2013 season.

Pinkel, of course, is right. Missouri still leads the SEC East, a game clear of South Carolina, Georgia and Florida in the loss column halfway through the conference schedule. The players, because there was no other choice, chose to focus on that.

"This game right here could have said a lot for us, but we let it get away," Golden said. "This ain't gonna define our season, though, man. We've just got to pick the players up and be a leader out there."
That the Tigers lost left a sellout Homecoming crowd of 67,024 stunned and silent. That the final blow was struck in the North end zone should have surprised no one.