Breaking down the depth chart changes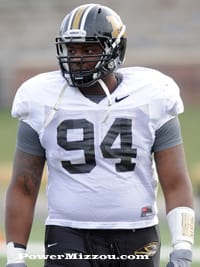 "You have to stay humble and stay hungry," Gabbert said. "But if you get an opportunity, you have to go out and capitalize. That's what I'm looking forward to."
"I think there's certain guys that fit the mold as far as what their skill set is that they're a tackle or they're a guard-center type guy," the coach said. "Mitch Morse is a guy who's good at it. He can step and snap and move so we started moving him into a snapping role."
Again, we want to stress that all these changes are unofficial and based on our observation of practice. They are also subject to change. The Tigers will hold a mini-scrimmage on Thursday and have six practices remaining after spring break culminating in the April 16th Black and Gold game.