Hoops Hot Board v2.0
Missouri is once again in the market for a basketball coach. PowerMizzou.com will follow the process every step of the way. This is the second version coaching hot board. It is a mix of candidates we have heard mentioned as possibilities and some we believe would be a good fit. With each candidate, we will outline his resume as well as the reasons he is listed on the initial board and update any new information we have garnered since Sunday. This board will be updated frequently throughout the search. The candidates are listed in no particular order.
ADDED: Scott Drew, Richard Pitino
REMOVED: Matt McCall, Will Wade, Frank Martin, Rick Stansbury, Kelvin Sampson, Eric Musselman, Jeff Capel, King Rice, Dan Muller, Pat Kelsey, Leon Rice
Chris Holtmann, Butler Head Coach
Resume: Holtman spent three years at Gardner-Webb, going from 11 wins to 21 and the CIT in his time there. He then replaced Brandon Miller, who had replaced Brad Stevens at Butler where the Bulldogs are set to make their third straight NCAA Tournament.
Why Holtmann: He built Gardner-Webb up and has maintained Butler. He's done a good job at two places and has some Midwest experience. He is only 45 and is set up for a long run as a successful head coach.
Why Not Holtmann: Does he have a better job already? If he's going to move, is this the one? And there will be some skeptics that he hasn't proven it "on the big stage" yet.
The Latest: Sources say Missouri likes Holtmann. But whether there is mutual interest seems less certain. If he'll listen, the Tigers will certainly take a long look at him.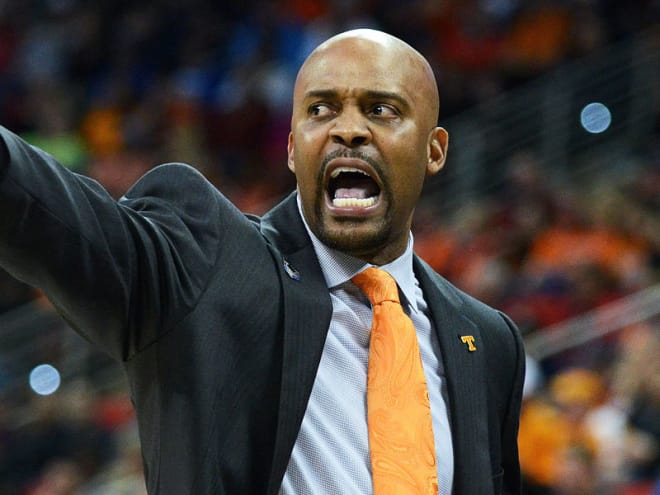 Cuonzo Martin, California Head Coach
Resume: Martin has been the head coach at Cal for four seasons, after stints at Missouri State and Tennessee. He has finished in the top half of his league five times. Cal made the NCAA Tournament last year and every program he has been at has seen improvement.
Why Martin: He was rumored for the job when Mizzou hired Frank Haith and would almost certainly have taken it. He's an East St. Louis native, played at Purdue and coached at Missouri State, so he knows the area and has recruited it. He's also done a good job getting Cal going in two short years.
Why Not Martin: Can Missouri get him? He's only been at Cal three years and he's got the program in much better shape than what he'd take over in Columbia. Plus, the Illinois job could come open and if it does, word is he'd rather go to Champaign.
The Latest: Martin has a good amount of support among Mizzou fans and boosters. We have also been told he is very highly thought of by former Washington State coach Dick Bennett and his son Tony Bennett who is at Virginia. Jim Sterk hired them at Washington State and still keeps in contact with both regularly.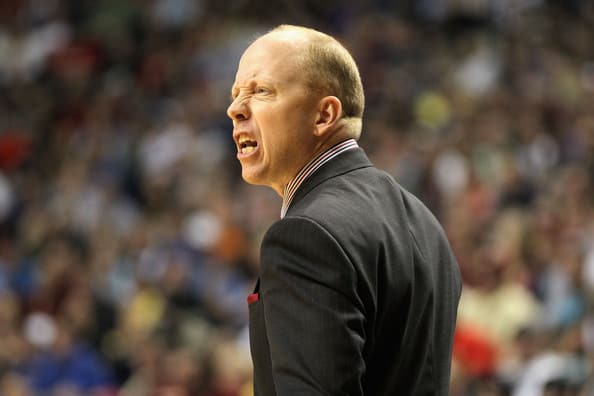 Mick Cronin, Cincinnati Head Coach
Resume: After three years at Murray State where he won nearly 75% of his games, Cronin has been at Cincinnati since 2006. He has won at least 22 games six seasons in a row and is headed for his seventh straight NCAA Tournament with the Bearcats.
Why Cronin: He is a great coach. He's done a fantastic job at Cincinnati after doing a fantastic job at Murray State. This will be his ninth NCAA Tournament in 14 seasons. And while the American plays good basketball, maybe Cronin wants to be in one of the major conferences. He seriously listened to UNLV last year. If he'll listen there, why not at Mizzou?
Why Not Cronin: He's a Cincy alum. He just signed a new deal last year. Does he really want to move or is he just a guy who's name pops up on a lot of lists, but he's set at his alma mater? If he's interested, there's no reason he shouldn't be on the very, very short list from Mizzou's perspective.
The Latest: Nothing new here. Cronin is on the list as a darkhorse, you should go ahead and kick the tires candidate. But we've had no real indication of interest from either side at this point.
Kevin Keatts, UNC-Wilmington Head Coach
Resume: Keatts was 43-21 in two years at Wilmington and is 27-5 this season. He has won the regular season title and Coach of the Year in the Colonial Athletic Association in both of those seasons. Prior to UNCW, he was a Louisville assistant under Rick Pitino from 2011-14, hired after an eight-year stint as the head coach at Hargrave Military Academy.
Why Keatts: He's one of the rising young coaches in the country, sure to be on some high-major radars after two strong years to start his career. He's younger and probably one of the more attainable coaches on the list. We had his name mentioned to us weeks ago as a potential target if Mizzou moved on from Anderson.
Why Not Keatts: He's only been a head coach three years and the CAA isn't the SEC. In addition, will he have more attractive options, either this year, or if he stays at Wilmington for another year or two?
The Latest: Keatts is the only mid-major guy we kept on the board. Strong word out of Columbia is that Sterk wants a coach with a winning background in major conference basketball. Keatts is a rising star and the hottest mid-major name out there. But the Tigers will likely exhaust other options before they reach him. And he could be the North Carolina State coach by then.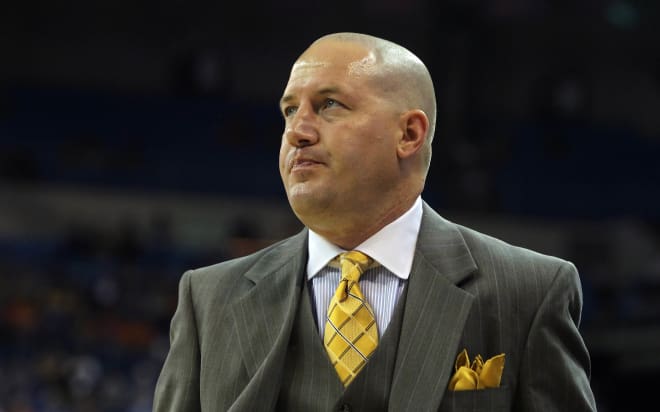 Buzz WIlliams, Virginia Tech Head Coach
Resume: Williams is in his 12th season as a Division One head coach and has won more than 61% of his games. After just one year at New Orleans he took over at Marquette making five tournaments in six seasons, including an Elite Eight and two Sweet Sixteens. In three years at Virginia Tech he is 49-44 and has the Hokies in contention for an NCAA bid in a brutal ACC.
Why Williams: He been a winner at two programs and is a known commodity as a head coach. He had a good run at Marquette and has improved Virginia Tech in three years. The draw of an easier league and a more prestigious program could convince him to listen.
Why Not Williams: Will he take the job? Yes, the SEC is an easier path to the tournament and Missouri is a better program than Virginia Tech, but it's hardly at its zenith right now. If he wants out of Blacksburg, are there better landing spot
The Latest: Like Cronin, we have no real reason to include Williams on this list other than we know Missouri is interested in high-major coaches and Williams is at a place that's tough to win consistently. We keep him on the list just in case, but simply don't believe it at all likely.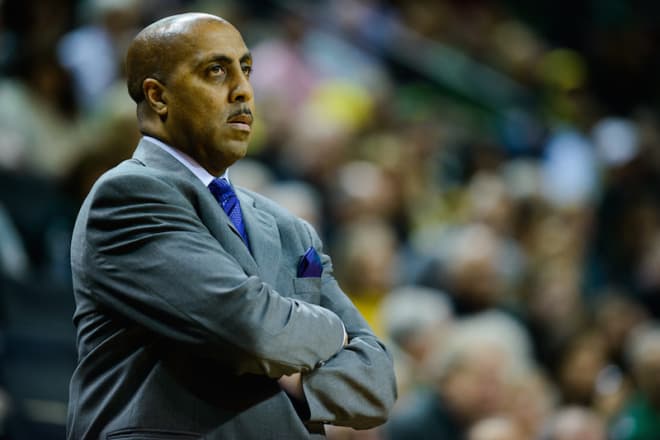 Lorenzo Romar, Washington Head Coach
Resume: Romar has been at Washington for 14 years, making six NCAA Tournaments, but none in the last five seasons. He was at Pepperdine and St. Louis University for three years each prior to Seattle. His career record is 378-258. He has won two regular season conference titles, three conference tournament titles and three PAC-12 Coach of the Year Awards.
Why Romar: The most glaring reason is that he's best friends with Michael Porter, Sr., whose son is the No. 2 player in the country and from Columbia. If anybody can get Porter to Mizzou, Romar seems the most likely guy. Porter's younger brother, Jontay, is already committed to Washington. He's got some history in St. Louis and some believe it is time for a move from UDub with the program having stalled out somewhat. A report said last week (and has been confirmed by PowerMizzou.com) that Missouri has made overtures to Romar.
Why Not Romar: If he wasn't connected to Porter, is he a serious consideration? Maybe, but probably not. His resume at Washington is decent, not great. But he's got a five-star recruit coming in and may have a pretty good team if the Huskies don't lose players to early NBA entry, so he might not want to move, especially for a major rebuiding job, at 57 years old. And other than the three years at SLU, he's a lifetime West Coast guy.
The Latest: Pat Forde reported that Washington would bring Romar back next year. The school said it would evaluate the program after the season. Washington says it will evaluate things after the season. The Huskies were eliminated from the PAC-12 tournament by USC last night and finished the year 9-22. Sources have indicated to PowerMizzou.com that Missouri isn't interested in Romar, but due to his ties to Michael Porter Jr. and younger brother Jontay, a number of Tiger fans and some boosters have expressed their support for the hire. We would be shocked if he is the guy, but we keep him on here just in case.
Brad Underwood, Oklahoma State Head Coach
Resume: After seven years as a Frank Martin assistant, Underwood took over at Stephen F. Austin and became one of the hottest names in the country. He went 89-14 in three seasons, made the tournament all three times and won two games. He parlayed that into the Oklahoma State job, where he is 20-11 and has the Pokes likely in the NCAA Tournament.
Why Underwood: He wins. 89-14 is unreal no matter where you did it and he proved it wasn't a fluke in the NCAA Tournament. He has geographic ties. He "fits" Missouri basketball.
Why Not Underwood: There really aren't negatives from Missouri's side. He was on this board three years ago when Mizzou hired Kim Anderson. The question is, would he bolt Stillwater after a year or would he use the opening as leverage to boost a $1 million salary that seems far below market value? If T. Boone Pickens likes him, he won't come easy.
The Latest: A source has told us Underwood almost certainly wouldn't leave Stillwater after one season. But as long as we aren't told for sure that he's off the list, he makes sense and will be on it.
Steve Wojciechowski, Marquette Head Coach
Resume: Wojo cut his teeth as a Coach K assistant at Duke before getting the Marquette job three years ago. After going 13-19 (4-14 in conference) in year one, Marquette won 20 games in year two and sits 19-11 currently. The Golden Eagles have steadily improved under his watch.
Why Wojo: He is young and energetic. He has improved the program he is at in his first head coaching job and has experience recruiting the best of the best across the country.
Why Not Wojo: He is young and inexperienced. Although Marquette has improved, they are not back in the NCAA Tournament and it's not like that has been a bad program for the previous 15 years. While he may have more upside than many on this list, he probably also has more downside.
The Latest: He is probably among the least likely on the list. We haven't heard a lot of buzz about him. He's on here in case things change.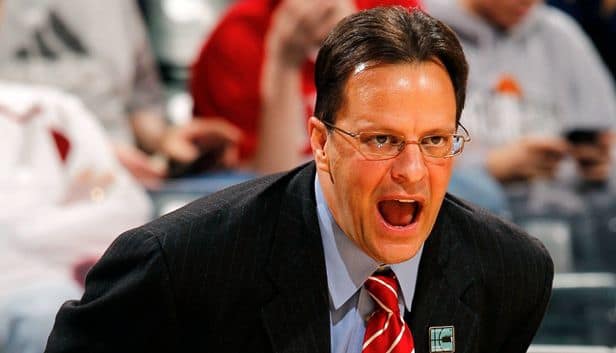 Tom Crean, Indiana Head Coach
Resume: Crean's is as impressive--or more--than any on this list. He has been a head coach for 18 years and is averaging right around 20 wins a season. He took Marquette to five tournaments and a Final Four. He has taken Indiana to four tournaments and three Sweet Sixteens. He has a .609 career winning percentage.
Why Crean: He has won at the highest level. He has run two major programs. He is experienced. He could be looking for a way out of Indiana (either by his choice or not) at the end of the season. The situation he took over in Bloomington is about as bad as it can be and he had them in the Sweet Sixteen in year four. He's also recruiting Missouri a lot better than any Mizzou coach in a long time.
Why Not Crean: Is he on the downside of his career? He had a good run at Marquette, but has been inconsistent at Indiana and this is his worst season in the Big Ten since 2010-11. You're buying low if you go with Crean.
The Latest: All the buzz in this search has centered on Crean. Indiana plays in the Big Ten tournament tonight and after that things should clear up as far as his future or lack thereof in Bloomington. We can say with certainty there is mutual interest and has been discussion between the two sides about the job. As of now, he is the favorite, but things can change quickly. If indeed it is Crean, this search could end pretty soon.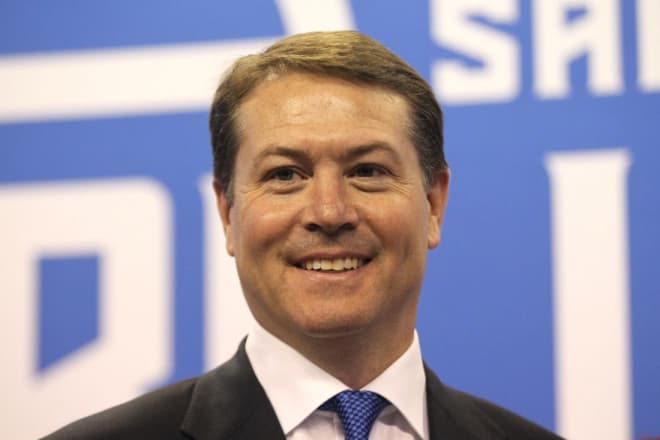 Travis Ford, St. Louis Head Coach
Resume: Despite being only 48 years old, Ford has already been a head coach at the Division One level for 17 years. He started at Eastern Kentucky (61-80) and got to an NCAA Tournament in his final year. From there he moved to UMASS where he was 62-35 and finished second in the NIT. From there it was Oklahoma State where he won 58.5% of his games and made five NCAA Tournaments. He is now in year one at St. Louis.
Why Ford: He has experience, he's coached in a high-major league and he's familiar with Mizzou and the state. He also has a 2018 in-state recruiting haul that makes many Missouri fans jealous.
Why Not Ford: He's been okay. But he's only won one NCAA Tournament game in six appearances and was generally regarded as underachieving with his talent at Oklahoma State.
The Latest: Sources have indicated Ford is making inquiries about multiple high-major jobs, including Mizzou. He would have some support among Mizzou fans, but is likely below a number of other candidates.
Tim Jankovich, SMU Head Coach
Resume: His first stint as a head coach yielded four sub-.500 years at North Texas in the mid-1990's. After a decade as an assistant (at Kansas, Vandy and Illinois), he took over at Illinois State in 2007. He won 61.5% of his games, but never made the NCAA Tournament. When Larry Brown stepped down, Jankovic won nine games at SMU last year and is now 27-4 and has the Mustangs on the path to the NCAA Tournament.
Why Jankovic: He has experience all over the place and has gotten better as a head coach. He has recruited big-time talent in his stops as an assistant over the years.
Why Not Jankovic: He's doing what he is doing at SMU with Brown's players. Can he build a major program? We don't know because he's never had a chance. Some fans would complain about his Kansas ties, but that's not how you make important decisions.
The Latest: File him with Wojo. He's on the list just in case. We don't believe there's much chance of it. Keep an eye on him if Kansas State parts ways with Bruce Webber.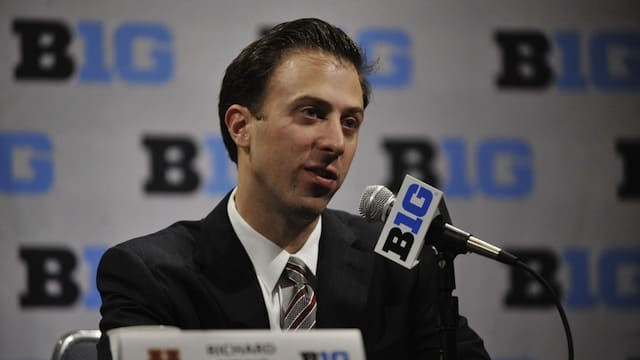 Richard Pitino, Minnesota Head Coach
Resume: Pitino coached one year at FIU and then took over at Minnesota. He has been with the Gophers for four years, going 92-73. Minnesota won the NIT in year one, went 8-23 last year, but is 23-8 this year, finished fourth in the Big Ten and is an NCAA Tournament lock.
Why Pitino: He checks some boxes. He's been in a major conference, had some success and is still young. He's also got pretty good coaching lineage.
Why Not Pitino: He is about to make his first NCAA Tournament. He also brings almost everyone back next season and could have a top ten team in the preseason.
The Latest: He was added because a source told us his people had expressed some interest in the job. We don't believe that interest is all that serious on either side.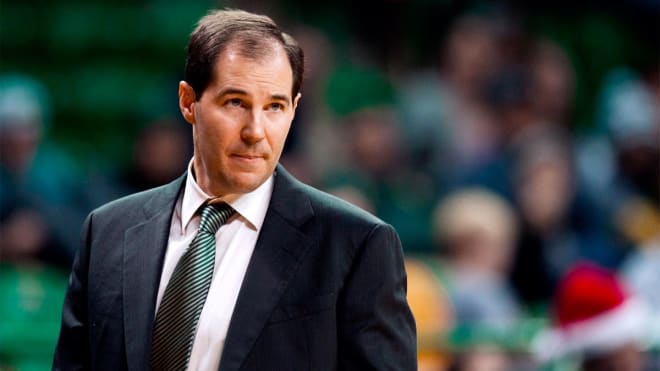 Scott Drew, Baylor Head Coach
Resume: Drew spent one year at Valparaiso, winning 20 games and a conference title before going to the NIT. He has been at Baylor for 14 seasons and is 277-177. He took over a program in the wake of one of the worst scandals in NCAA history. In year three, the Bears were banned from playing non-conference games and finished 4-13. Two years later, Drew won 21 games and went to the NCAA Tournament. Since year three, he has missed the NCAA Tournament only twice and he played in the NIT title game, winning one and losing one, in those seasons.
Why Drew: He has shown he can rebuild a program. He has shown he can win at the high major level. And there is talk he is fed up with the chaos of the Baylor athletic department and the lack of fan support for the team. Despite the best run in school history, Baylor was 82nd in the country in attendance and drew only 116 more fans per game than Missouri did in 2015-16.
Why Not Drew: Will he take the job? And how long do you have to wait? If Baylor makes a run to the second weekend or even to the Final Four, can Missouri afford to put off other candidates until he is done?
The Latest: If Drew is looking to get out of Waco, he's certainly worthy of a long look. Worth mentioning here, his wife Kelly has family in the Cape Girardeau area and went to graduate school at Mizzou. Scott Drew was born in Kansas City. There are reasons, if he's looking to jump, that he would listen.