Hoops Season Outlook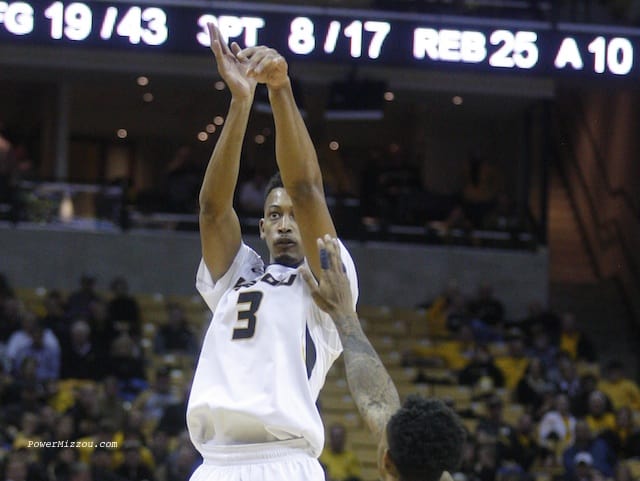 Lost in the Missouri football team's search for offense (and the long-lasting wake of a disastrous 9-23 season), Mizzou hoops is about to get going for the 2015-16 season. What are the expectations for
Kim Anderson
's second year? We broke it down game-by-game.

Anytime we do this, rather than predicting each individual game, we break them into categories. There are the games you absolutely shouldn't lose, the ones you should win more often than not, the toss-ups, the likely losses and the almost certain losses. So here's how we break down this year's schedule.

The Almost Sure Wins

Here's the list of the teams Mizzou should almost certainly beat: Maryland-Eastern Shore, Northern Illinois, Omaha, Arkansas-Pine Bluff, Savannah State. Yes, it's a short list. That's what happens when you go 9-and-23 in a season that starts with a loss to UMKC. (Five games)


The Should-Be Wins
More often than not, here are the games we think Missouri should win: Arkansas State, Auburn at home, Arkansas at home, Tennessee at home, South Carolina at home. You could argue no SEC game should be on this list and considering Mizzou is picked to finish last in the league, I get it. But the four teams we listed are all going to likely be bottom half of the SEC teams. In most seasons, Missouri should be able to beat teams like that, at least at home. Again, these aren't automatic. It's not going to be shocking if Missouri loses some of these games. But more often than not, these five should be wins. (Five games)

The Should-Be Losses
Again, these are games that could go the other way. Missouri could win a couple of these, but if they played these games ten times, we'd expect Mizzou to lose more often than win: at Xavier, Illinois, home against Georgia, at Texas A&M, at Arkansas, at Ole Miss, at LSU, home against Florida. These are teams that we either think are significantly better than Missouri, road games, or both. (Eight games)
The Almost Sure Losses
If Missouri wins any of these games, we'll be pretty shocked: One in the CBE (if Mizzou wins its first game, it's playing North Carolina, which is a pretty certain loss. If the Tigers never face UNC, they've already lost one), at Arizona, at Georgia, at Kentucky, at Vanderbilt. Georgia and Vandy are among the better teams in the SEC. Arizona, UNC and Kentucky are national powers. Tough to see the Tigers coming out with a win in any of these. (Five games)
The Toss-Ups
If everything goes as we predict, Missouri sits at 10-and-13 with the toss-up games remaining. Here are those games: Wofford, one in Kansas City (either K-State or Northwestern), NC State, at South Carolina, Mississippi State, Ole Miss, at Alabama, Texas A&M.

That gives Mizzou eight toss-up games prior to the SEC Tournament. Normally, you would anticipate a team going about .500 in toss-up games. If that holds, it would put the Tigers at 14-and-17 heading to Nashville, needing to win the league tournament to have any shot at a postseason of any kind. They'd need to win at least five of the toss-ups to have a shot at a .500 season. One or two and you're looking at a season that is hardly different than last year.