Kemp turns recruiter on official visit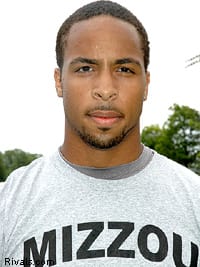 "It went real well," Kemp said. "I guess you can definitely say it was a successful visit."
Kemp was already very familiar with the Tiger program, so he spent his time largely trying to get to know the other prospects who had tripped to Columbia.
Kemp has been an active recruiter since switching his commitment from Wisconsin to Mizzou. He played a little bit of that role this weekend.
"I try to do a little recruiting, but I don't like to pressure the guys too much," Kemp said. "I try to sell the school just like the school was sold to me, but I don't like to push it too much because I know this is one of the biggest decisions they will make."
"We knew each other vaguely, but as the weekend went on, we got to know each other better and he's a cool guy," Kemp said. "Munir (Prince) and I were giving him trouble about '05 when we played in the state title game and he got knocked out in the semis. It was fun to give him some trouble about that."
From now on, though, Kemp and Maclin will be fighting on the same side. Kemp will sign with the Tigers at DeSmet on February 6th.