Magic tricks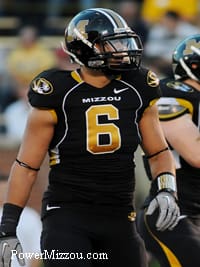 No, Pinkel's insomnia was because of what lay next on his docket.
"It was because I was worried about Nebraska, after the game," the Missouri frontman said.
Nebraska poses numerous problems for Missouri on both sides of the ball. However, the Cornhuskers have regressed from their out-of-this-world defensive stats in nearly every category. They've more than made up for that, though, on offense. Through seven games, Nebraska's offense has totalled 3,214 yards. In 2010, in 14 games, that total was 4,519 yards.
Gary, you're not alone.
"When you're facing a running quarterback, you gotta be wary of him doing both," Harrison said. "He's fast, so we gotta go out there with a different mindset. We gotta hit him early and get that running ability down."
Scheelhaase, however, is no Taylor Martinez. Martinez has totalled 1,916 yards and 20 touchdowns through Nebraska's first seven games.
"(Stopping Martinez) is really on everyone," Harrison said. "Especially, a lot on the secondary, because if we're covering man-to-man, you've got your back turned to him and then he takes off. It's real difficult. We're probably going to have to put a spy on him."
"We don't really have set plays where we say this guy is a spy," Gachkar said. "But we have plays where we have these guys maybe in man, these guys playing zone and then we have an extra, an extra guy. And then we tell that guy, for this week, that extra guy is doing this. So I'm guessing this week, maybe he'll be watching the quarterback, maybe he'll be watching the coach on the sideline. I don't know. I can't tell you what it's going to be."
Of course, while Martinez is a big part of the Huskers' offense, there's more to worry about.
"It's definitely an assignment game," Gachkar said. "With the zone-read especially, you've gotta have one guy here, one guy on the pitch, one guy maybe on the double pitch or the run. They've got all kinds of plays."
A by-product of defenses' concern for Martinez is open receivers downfield. Against Oklahoma State, Nebraska exploited that, as Martinez threw 35 times for 323 yards and five touchdowns -- by far career highs in each category. On Saturday, Missouri's secondary will find themselves charged with the task of stopping the Huskers' receivers all by their lonesome.
"Coach Stec has a lot of confidence in all those guys going man-to-man," Harrison said. "I think, of course, we're gonna probably blitz him and play a little zone, too. We're gonna mix it up."
By Saturday night, it's inevitable that Pinkel will once again have insomnia. Whether he'll lay in bed with a smile or scowl depends on Missouri's defense.