Mizzou lands commitment from Georgia OL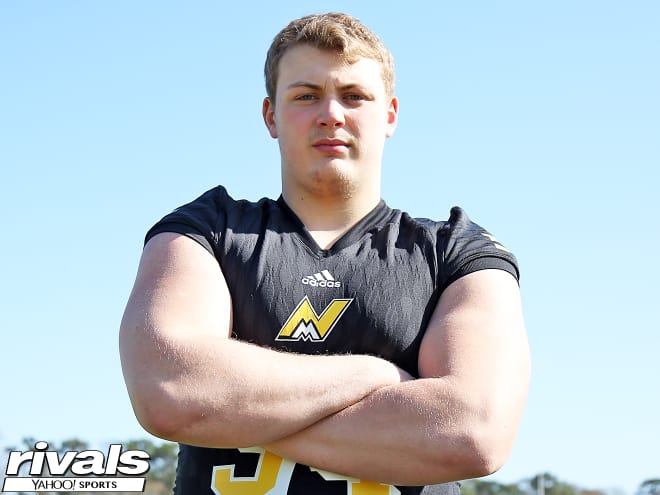 After a weekend official to Missouri, North Murray (Ga.) offensive lineman Luke Griffin announced his commitment to the Tigers via Instagram on Monday evening.
"The coaches are outstanding and I really love the college and the home town feel and it's just home for me," Griffin said of his decision.
For the Missouri coaching staff, it was a collaborative effort throughout the recruiting process with the three-star prospect.
"Honestly, I have been talking to Coach (Brad) Davis a ton, but all of the coaches have been on me a ton. Coach (Derek) Dooley and Coach (Barry) Odom."
Griffin was previously committed to Georgia, but reopened his recruiting process back in the spring. He has also had his share of ups and downs health wise, tearing each of his ACL's throughout his high school career.
However, the talented senior fully recovered from both and put together a healthy and strong senior season that saw him pick up offers from Mizzou, Indiana, Mississippi State, and Nebraska.
Here is what Griffin told Rivals.com analyst Chad Simmons last month in regards to Missouri:
"I have been talking to them a lot lately and they make me feel heavily wanted. I know they are losing a lot on the offensive, so having the chance to play early is something I like. I will find out a lot more when I get up there on the visit. I just like how they are making me feel wanted right now."
The 6-foot-5, 310-pound prospect becomes the 16th overall commitment to join the Tigers' recruiting class. He is also the third offensive lineman to pledge to Mizzou, joining Thalen Robinson and Jack Buford.