Powered Up: A March to What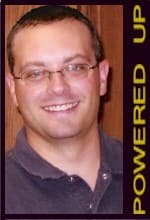 Fair or not, college basketball fans remember the month of March. So much so that what you've done before that becomes mostly irrelevant.
For teams like last year's Missouri Tigers, that's no good. Those Tigers won 30 games and a Big 12 tournament title, but if most college hoops fans are asked what they remember about the 2011-12 Tigers, the first two words will be "Norfolk State."
March is often a bitter pill to swallow. But for this year's Missouri team, the month offers up a chance at sweet redemption.
Missouri came into this season with high hopes. Many picked them to win the SEC and some thought the Tigers could be in contention for a top seed in the NCAA Tournament thanks to a bevy of transfers
Frank Haith
brought in to balance out the disastrous roster
Mike Anderson
had left in his wake. Before the start of the SEC season, I said myself that "Missouri could sleepwalk through the SEC and end up no worse than 11-7."
Maybe sleepwalk is an unfair term for what the Tigers did most of the last two months, but they ended up exactly 11-7. The SEC is as bad as it has been in recent memory and Missouri finished sixth. Sliced any way you want, that's not very good.
But suddenly this Missouri team has a chance to erase all of that. The Tigers should be able to beat Texas A&M or Auburn in their first SEC tournament game. After that is an Ole Miss team the Tigers beat by 19 barely a month ago. Kentucky and Florida would be the likely opponents after that. Missouri beat one and had the other down on its home floor in the final 60 seconds.

The Tigers haven't exactly been bad. It has been nearly two full months since they lost a game in regulation by more than one possession. They have a point guard that is lumped in with the best in the country, a senior leader who has scored 20 points in each of his last three games, a big man who can muscle up anyone in his path and a marksman who can shoot with the best of them when he is on.
There are reasons to believe some sort of run can come out of this team in the next three weeks. The optimists will point to the 2001-02 Missouri team. That squad featured Clarence Gilbert, Kareem Rush, Rickey Paulding, Travon Bryant and Arthur Johnson, but limped to a 6th place finish in the Big 12 and a 21-11 record prior to the NCAA Tournament. In fact, the Tigers were one of the very last at-large teams selected for that year's tournament. Missouri then beat Miami, Ohio State and UCLA before bowing out to Oklahoma just a few free throws short of the first Final Four in school history.

And what do fans remember about that team? Not the incredibly inconsistent and disappointing regular season that featured losses to DePaul, Iowa State, Baylor, Texas Tech and Colorado, but the three-game run in March that came within minutes of the Final Four.

In fact, Missouri fans looking for hope can look to this very team.
Alex Oriakhi
was part of Connecticut's 2010-11 team that lost four of its last five games and limped to a 9-9 finish in the Big East (of course, that year's Big East isn't exactly a fair comparison to this year's SEC). The Huskies were mostly left for dead before they won five games in five days to win the conference tournament. They rode that momentum and
Kemba Walker
to six more wins and a national championship. And virtually no one can tell you what UCONN's Big East record was that season.
Is there hope? Sure. That's the beauty of the month of March. It cuts both ways, but for the Tigers, the fickle nature of college basketball's most mercurial month is an unquestioned blessing this year.
Nobody covers Mizzou basketball like PowerMizzou.com. If you are not yet a member, just try out our seven-day free trial
.