Powered Up: A void of leadership
So Mizzou needs a new athletic director (didn't we JUST DO this?). It also needs a new Chancellor and a new University System President.
To be kind, Mizzou needs a leadership makeover. In more ways than one.
Yes, there are three positions which are currently filled by interim personnel. So in the most basic sense, those three positions need to be permanently filled. But the makeover needs to go a whole lot deeper than that.
There are two things I can say about Mizzou leadership: First, I've been covering this University for 13 years as of next week. I can't really ever remember thinking the leadership was good from top to bottom. Second, I'll fully admit that we generally tend to think that of any leadership in any organization so maybe I'm being a little too hard on Mizzou. But probably not if you look at the evidence.
So let's do a little bit of that, without dragging you through ALL of the evidence, which would likely lead you to want to inflict bodily harm on yourself or someone else. I'm going to restrict this to evidence relating to the athletic department because, well, that's what I know. I'll admit the only time I really pay attention to leadership beyond that department is when it directly impacts Mizzou sports.
I started on this beat in the Elson Floyd days. Not to speak ill of the dead (Dr. Floyd passed away a couple of years ago) but, there were some issues back then (see Clemons, Rickey and Stewart, Ed and Amy and parties, ATV). At one point during the whole Quin Snyder, NCAA fiasco I was called in by someone in Floyd's office who spent about 30 minutes trying to coerce me into publishing stories he believed contained information that would lead to getting Mike Alden fired.
Not your job, friend. For the record, I didn't write what he wanted me to.
When Snyder left, Alden embarked on his first circus of a basketball coaching search that eventually led to the media sitting in a hallway of University Hall waiting to see if the Curators would fire Alden or let him hire a basketball coach they had told him not to hire a couple days before (It wasn't Mike Anderson they didn't want, it was just that they had told Alden not to hire ANYONE at that point, at least as the story has been told to me).
A few years later, Alden hired another basketball coach. Admittedly, they weren't the only ones thinking this, but there was at least one Curator quoted publicly in the media as saying he didn't know if the board would approve Alden's hiring of Frank Haith (In fact, the entirety of my dealings with the BOC have pretty much revolved around who they would or would not hire and fire in the athletic department).
Again, not your job.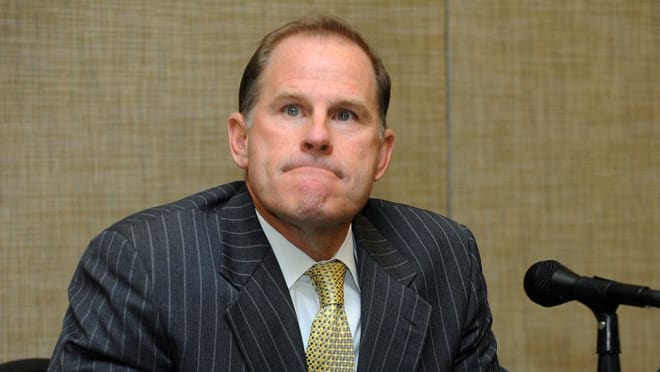 Then, of course, there was the whole should Tim Wolfe be fired or not? And is that why the football team threatened to boycott a game (which the players said it was and the administration immediately said it was not)? And, you know, that last week in November that put Missouri in the national news for all the wrong reasons again.
That whole issue eventually led to the ouster of R. Bowen Loftin as Chancellor (as well as Wolfe as President). Loftin's tenure at Mizzou will best be remembered for, ummmm, well, hang on, give me a minute. The bowtied one spent a year at Mizzou convincing fans he was the best thing that had ever happened by shaking hands at softball games and promoting his tell-all book about the implosion of the Big 12 while feuding behind the scenes with Wolfe and speeding up the departure of Mike Alden to bring in Mack Rhoades who stayed at Missouri all of 14 months before deciding Baylor (Yes, THAT Baylor) gave him a better shot (and a whole lot more dollars) to further his career as an athletic director.
So, yeah, that's why when someone wants to say Mizzou is a mess, they won't get any argument from me. The leadership (and I largely exempt Brady Deaton from this, who frequently drew the ire of fans for his docile, unassuming nature, but is easily the closest thing to a leader this campus has had in the 13 years I've been back) has been exactly that. For a lot longer than eight months.
Missouri has, quite simply, had too many people trying to get involved in jobs and issues that aren't theirs in which to get involved. The President oversees the system. That means four campuses. The Chancellor oversees this particular campus. The Director of Athletics runs the Athletic Department (which is a tougher concept to grasp, apparently, than I think it should be). The Curators oversee it all and, if you ask me, ought to be rubber-stamping decisions made below them unless they are so egregious that they're going to hurt the University (despite what some think, the choice of a middling basketball coach shouldn't fall under this category).
You hire an AD to run the department. If he doesn't do it the way you want him to, get rid of him. But his superiors don't need to try to step in and do it. The Curators don't need to go to the media, the President and Chancellor don't need to be sniping at each other via email and the media (details here).
Last week, I had Jon Sundvold on my podcast. (Listen here) Sundvold was an athlete at Mizzou. He has been on hiring committees for basketball coaches, he has been involved from the media side in his work as a TV analyst, he is a businessman in Columbia and is now a member of the Board of Curators. He has seen this process from nearly every angle over nearly 40 years.
"You have to allow the hierarchy to work," Sundvold said. "Sometimes, there will be a Curator who oversteps their bounds, somewhere. That's just natural. You have people who are smart, people who are committed to helping things, but the reality is, when you overstep your bounds, then you're causing other things to happen. And then you're giving the person that's in charge of that area reasons to not trust.
"In my history of being around Mizzou that sometimes can be an issue…Everybody runs their departments. And if you don't allow someone to do what they do, now you've got problems and that person might just as well not be there because you're not allowing them to do their job. If an athletic director makes bad hires, well then, that's on their shoulders. There are positions and places where people can overstep. I've seen it done."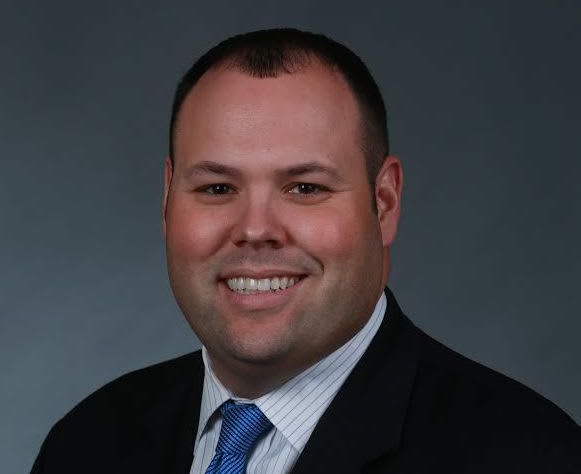 I spoke with Wren Baker, one of the aforementioned interims, last Thursday night. I asked what he had learned in the last 14 months (read the entire Q&A here).
"I think the one thing that I've learned, first and foremost, is we have to have open honest communication. I certainly think that maybe we could have avoided some of the issues that we faced as a campus if we had that kind of communication. I think everybody recognizes that. We have much to be proud of. That's the thing that I want our fans, our alums, the people of the state of Missouri to focus on is we've been through a lot the last 14 months but we have a lot to be proud of," Baker said. "At the end of the day this University is and should be a source of pride for the people of Missouri."
I'll agree with part of that. It should be. Right now, it largely isn't. It has been before. It can be again. It's going to take some leadership to make that happen. Many have written that Mizzou has a chance to remake itself and move forward with these impending hires.
Now they've got to get them right.
Talk about it with Tiger fans on our premium message board
If you are not yet a subscriber, start your premium membership today!