Powered Up: Happy, not satisfied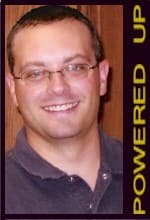 Saying that nobody would have forecast this SEC Championship Game between two sets of Tigers is an understatement. Nearly 250 members of the media cast votes for the SEC champion at the league media days in Birmingham in July. Not one voted for Missouri or Auburn. The league coaches predicted the order of finish in the pre-season (or had sports information directors do it for them). Mizzou was picked sixth in the East. The coaches thought more highly of Auburn...picking them fifth in the West.

Yeah, we get it, nobody saw this coming. But the fact is, Missouri and Auburn are here now. And perhaps the most important thing for both will be to avoid just being happy to be here.

"I think that's the message that we have to relay to some of the younger guys," senior captain
L'Damian Washington
said. "We don't want to be satisfied with just getting to the SEC Championship Game. I think our team does a great job of understanding that as we overcome obstacles this season, we've still got obstacles that lie ahead."
"That's a big thing,"
Marcus Murphy
said. "We can't be complacent. We can't be happy that we're here. We need to keep fighting hard. We have to keep pushing to get our final goal, which is a national championship."
"One thing we told our guys is don't make the mistake of going out there and thinking, 'Well, we're good enough because we've gotten to this point,'" offensive coordinator
Josh Henson
said. "Let's be better. Let's go out and improve this week."

Click
Here
to view this Link.
Both teams are accustomed to playing with pressure. Since losing to LSU on September 21st, Auburn has had to win every conference game to get to Atlanta. Missouri had to beat two ranked teams in the last two weeks, including the reigning Heisman Trophy winner, to finish in front of South Carolina and make it.
And more important, there is so much still out there.
In the Missouri locker room, there are three posted goals. Those goals never change: A division title, a conference title, a national title. The Tigers head to Atlanta in two days with one of those accomplished and the last two still a possibility.
"Everyone wants to win," linebacker
Donovan Bonner
said. "We came too far to get close. Those guys probably think the same. They've worked hard, we've worked hard."
"We know how hard we've worked to get to this position,"
Markus Golden
said. "We ain't satisfied. We ain't nowhere near all our goals we want to reach. We've got a long way to go."

One of these teams will win an SEC title, make a BCS bowl game, and perhaps have a chance to play for the national championship. The other will still have an incredible season. Missouri and Auburn won eight games combined last season. They have won 22 so far this year, 23 after Saturday night.
But chances like this don't come around that often. Auburn is making its fifth title game appearance in 22 years, tied for the fourth most in the league. The Tigers have won the conference twice in that time. Missouri, obviously, is making its first appearance and is without a conference championship since sharing the Big Eight title in 1969.

Losing on Saturday will not spoil the season for either of these groups of Tigers. But there is no doubt, it will leave a hole. One of these teams will head for the Capital One, the Cotton or the Outback Bowl. They're nice bowls. They're not the Sugar Bowl. They're not the national title game.
Upstarts? Sure. Cinderellas? No doubt. But Missouri and Auburn are the only two teams who have a chance to win the SEC championship. For one of them, this season will become a dream dream realized at about 6:30 on Saturday night. For the other, at least they got there. Atlanta's a nice town, especially in December, but neither Auburn nor Missouri will be happy just to have been there.
"We want to be SEC champions," Washington said. "If you really want to go down in history, you want to be SEC champions."

Click
Here
to view this Link.