Powered Up: Heat Check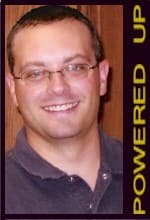 I've been fairly adamant that we haven't learned a whole lot about Missouri so far this season. The Tigers have played four games, they have won four games and they should have won four games.

But on Saturday night, we've got a chance for a definitive answer to the question that Missouri fans have been asking for ten months now: Is
Gary Pinkel
on the hot seat?

Whether it was on the radio, on the Internet or behind closed doors, everyone was kind of whispering this question throughout the offseason after the Tigers went 5-and-7 and missed a bowl game for the first time since 2004 in their debut SEC season. More than answering the question, Missouri fans wanted to debate whether it was fair to even ask.

I've said it was fair to talk about. Not about whether Pinkel should have been fired after one losing season (of course he shouldn't have) but more about what the future would hold if it happened again.

And despite a 4-and-0 start to the season, people are still talking about it. I get why, and in the interest of full disclosure, I can't really throw stones here, as our parent company,
Rivals.com
, ran a
story on Tuesday morning
talking about coaches on the hot seat. The story was accompanied by a banner photo of Gary Pinkel.

I thought the timing was a little bit odd (just being honest) considering the Tigers haven't lost and haven't even had anyone come within two touchdowns of them so far. But, again, all the Tigers have done is win four games they should have won. Had Missouri lost any of those games, many more people would have been turning up the temperature on Pinkel's throne. That they didn't doesn't have most people turning it down. They're just waiting to adjust the thermostat.
But on Saturday, Missouri has a chance to change that.
We can continue to debate for a few more weeks how many wins it takes to keep Pinkel in Columbia. I don't know and you don't know. I'm not sure Mike Alden knows. But most (including me) feel pretty confident that seven wins would put most rational questions of his job security aside.
If the Tigers can beat Vanderbilt on Saturday night in Nashville, they've got five with seven games left to play. Kentucky and Tennessee remain on Missouri's schedule. I know counting wins is foolish, but the Wildcats and Vols are, ummmm, not very good. It would be a substantial surprise to me if the Tigers lost either game.
I'm not writing off some others. Ole Miss is a winnable game. So is Florida. I picked the Tigers to upset South Carolina in my pre-season predictions. But, at best, every game other than Tennessee and Kentucky has to be considered a toss-up at this point. I could see Missouri winning as many as four of them, but I could see the Tigers losing them all as well.
So Saturday's game is, to borrow a term Pinkel used a lot last year, monstrous.

If the Tigers beat Vandy, I think we can table the hot seat discussion. Because I think a win over Vanderbilt moves the bar for Missouri. Beat the Commodores and seven wins is the minimum expectation. Doesn't mean it would be impossible to come up short, but it would be a significant surprise.
With a loss, the debates will continue. But with a win, the focus should turn more to Pinkel's future at Mizzou and not if he has one.
Nobody covers the Tigers like PowerMizzou.com. Click on the image below and enter promo code "Mizzou30" to get a 30-day free trial started today.

Click
Here
to view this Link.