Powered Up: Not long for the Big 12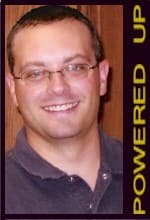 ST. LOUIS--Dissecting press conferences and reading into vague statements is a dangerous game. And maybe I shouldn't do it. But I will.
Simply put, I see no way Missouri stays in the Big 12 Conference.
The Board of Curators authorized Chancellor Brady Deaton on Tuesday night "the authority to take any and all actions necessary to fully explore options for conference affiliation and contracts related thereto which best serve the interests of the University of Missouri-Columbia and the University of Missouri system."
It is the equivalent of telling your wife you want to see if there's anyone else out there worth dating. Someone, somewhere has probably done that and come back to have a happy, fruitful marriage. Maybe.
The doubters will say Texas, Texas Tech, Oklahoma and Oklahoma State did just that a couple of weeks ago. I will point out the differences:
First of all, disregard Oklahoma State and Texas Tech. They were tag-alongs. They had options because they were friends with the popular kids.
Texas looked around because it had to. The Big 12-where, make no mistake, the Longhorns have always wanted to be-was on the verge of collapse. Texas is a hot commodity. It would have landed somewhere. It needed to find that spot just in case. But the eyes cast at other conferences were always a fallback plan in Austin. A just-in-case measure.
Oklahoma looked. And flirted. And was on the edge of the doorstep. And then the PAC-12 slammed that door. From everyone I've spoken to, there is little doubt the Sooners wanted to leave. And would have left. But it was the PAC-12 that said no.
I will leave open the small sliver of a thought that could happen to Missouri. Maybe the Southeastern Conference really wants to stay at 13 teams. Maybe for some reason it really does prefer West Virginia. Maybe it will tell Missouri no. I would be shocked.
Missouri went through this a year ago. Coaches and players and recruits were told to prepare for the Big Ten. Meetings were held. Whispers were heard. And Missouri looked bad. No way to spin it.
The Tigers just went through this a year ago. I know what public opinion of the negotiating power of Deaton and Mike Alden is among Tiger fans. But don't they deserve some credit? Don't you think they had to have learned from the mistakes of 2010, and even more from the mistakes of Oklahoma and David Boren?
That's a long-winded way of saying that Missouri doesn't get this far down this road without knowing there is a place to land. Some will insist that place is a last-minute back-door deal with the Big Ten. I don't buy that. I believe Missouri has had for some time in its hip pocket a handshake deal that if they chose to leave the Big 12, they would be welcomed with open arms in the SEC. Fool me once, shame on you. Fool me twice and I'd better start looking for employment.
Is it possible to go through this and come back to the Big 12? Not really. No one trusts you now. You trust no one now. Teams have spent nearly a year-and-a-half looking for doorways, windows and secret passages out of the Big 12. A six-year commitment to television rights? Those aren't "handcuffs" to steal a phrase from Boren. Those are a cheap roll of duct tape. Commit to this and you have no guarantees you are not back at a similar news conference five years from now.
The door is open. Missouri stepped through it on Tuesday night. All that's left is to lock it and throw away the key. Deaton holds the key. From here, his grip doesn't look too firm.
Nobody covers the Tigers year-round like PowerMizzou.com. If you are not yet a member, just try out our free trial.