Powered Up: One special season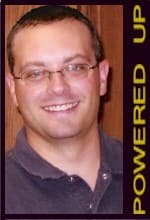 A couple of weeks ago, I submitted a request to Missouri fans. I know this season was special. I know it will live in your memories forever. But I wanted to know why. I know there were more wins, I know there was a No. 1 ranking, I know one of your own sat at the Heisman ceremony. But the feeling I got from this fan base this year was simply unlike anything I've ever seen. I've spent 27 of my 31-plus years living within 150 miles of the Mizzou campus. I've listened to Bill Wilkerson and Mike Kelly and Rod Kelly and John Kadlec and I know all the big moments. But I've seen nothing like the outpouring of support and affection for this year's team. So, beyond the wins and the national exposure, what was it that made this year special?
"This season changed my perspective of our football program. More importantly, its changed my expectations for the future. I feel like the excitement of this season has primed the Mizzou fan base for further success. I think it is imperative for us to 'strike while the iron is hot,'" one email read.
At its base, there it is. Tiger fans have hope. They have expectations. They are excited. But that's just at its base. This season meant so much more to so many who have, as one person put it, "been wandering in the desert for 40 years (and now) we've stumbled into the Promised Land."
Sports is looked down upon by a large segment of society. It's like the big toy store in the mall. It does a good business. But it relies upon, in the eyes of some, the frivolous, the financially irresponsible and the juvenile. While mature adults are worrying about war overseas and the national debt and life-threatening diseases, the sports fans are sitting on their couch with a beer from noon to midnight on Sunday watching football. It sounds silly, but trust me, that's the attitude.
When I first went into television in journalism school at Mizzou, I did it to work in sports. I am 5-foot-8, I'm slow and I'm not incredibly (or even marginally) athletic outside of a swimming pool. I wanted to work in sports, and no one with all his mental faculties was going to pay me to play them. The professors that made this J-school what it is aren't big fans of that. I didn't have any interest in covering city hall or the farm report or even the bigger news stories, like a triple murder or the President's visit to Columbia. I just didn't care. I wanted to work in sports. We were told, time and again, "Sports fans make up 15% of our audience for the news. They are the most dedicated 15%, but they're still only 15%." Translation: If you want to waste your time in sports, go ahead. But don't expect us to go out of our way to help you out if you don't care about the "real issues."
Well, I didn't. Still don't to be honest. My wife laughs at me because I'll see a big story on the news and mention it to her. It's usually been news for about six days. Not to me, I just found out. Must have been too busy reading the box scores.
Anyway, you get the point. Sports is juvenile, it's not worth getting all worked up about and it's a general luxury. Maybe that's true, but this football season makes me think differently. I read the emails and the posts about why this Missouri football season meant so much to so many people. And one theme just kept coming up: This season, this team, it wasn't juvenile. It wasn't a waste of time. It was something you'd been waiting for not for days or weeks, but for years and decades.
Here is just some of what I got from Tiger fans:
"I had the chance to watch big BB games between MU, KU, and OU as a child with my father and brother. I have tried to get my children interested in MU sports and they usually find something to do after about 5 minutes. This year, you couldn't pull them away from the tv or radio(computer) and they wake up every morning asking to watch Zou Dave's videos. My wife even let them stay up to watch the KU and OU games. This year and this team has meant a lot to me and my family."
"I've followed it all my life like thousands of others and had just turned 5 when Missouri last played on New Year's Day. I hadn't even started kindergarten. Now I am 43, have 2 college degrees and have 2 kids in high school and amazingly, a just turned 5 year old who will have MU play on New Year's Day just after her 5th birthday like I did.
So many heartbreaks, so many losses, so many aggravating, frustrating and downright ridiculous decisions about administrators, coaches, philosophies and everything else for that matter. It was like a never ending cycle of "what's next?"
Folks put their heart and soul, and money, into this with little payback over the years. Now, it is all worthwhile because what we all thought could happen, and hoped would happen is here."
"I work at the stadium. I usually miss a lot of the 4th quarter because of my job, because it is spent wishing people well and to come back to the next game. This season I really did that a heck of a lot less then last season since a lot more people stayed to watch entire games. Leading to more personal enjoyment. Its a lot more fun when you ask people if they are coming back, and you know the answer because they are hooked. Overall the majority of people were as psyched as me to be watching a high level of play. But with so many long time season ticket holders, this is truely the season of the fans. We all deserve this."
"It means that, in the early years of our marriage, my wife and I made the right decision in choosing Mizzou football season tickets over a new couch, a new TV or some other unimportant item. It wasn't always easy, but now we have some very nice seats to see a very nice team.
It means my young daughters can wear their black-and-gold to school with even more pride than they always have in the past."
The emails like this were plentiful. The season meant a lot to a lot of people. But you knew that. Two submissions I got really stood out to me:
Jeff Bodinson wrote: "Perhaps the two biggest reasons are, 1)that I lost my grandfather on October 29th, and 2) my sons, Jackson(7) & Carson(5) finally became fans of the Tigers. My grandfather and I were very close, and we always attended sporting events together & discussed sports often. He is the main reason I am a Tiger, and he didn't get to live long enough to see all of this. He sent me to MU in 1984, and paid for all of my college education. He truly was a great and decent man, and I was so fortunate to have him for as long as I did. I just wish he could have lived to see it all.
My sons have always loved sports. But, they haven't always been Tiger fans. I believe they did it to spite me. Jackson plays QB for his flag team in the Northland. Carson will start playing next year. On the night of the NU/MU game we were all watching, and the transformation of those two was incredible. They both watched the entire game cheering right along with me, and the next morning they both came down with their MU gear on. Jackson said he was Chase Daniel, and Carson said he was J-Mac. It was a moment I'll never forget. They were finally Tigers."
And, this, Tiger fans, is why I chose to write this column, and to do it the day after Christmas.
Sports brings people together. It happens all over the country, in huge cities and in small towns. Every single day. You watch SportsCenter, if you're a true sports fan, you'll be brought nearly to tears at least once a week. Read Sports Illustrated and the same thing will happen. The stories are all over. Families are brought together, feuds are mended, by what happens on a football field or a basketball court. Call me silly for saying it, but I believe it.
That's what happened this year for Missouri fans. Your children weren't born to be Missouri fans. They were brought up on it. You ingrained it in them. They like the Tigers because you like the Tigers. You like the Tigers because your dad liked the Tigers. He liked them because his dad did. And so it goes.
Of all the emails I got, one was the best. It was also the shortest.
From Chris Carnahan, a Tiger fan and a PowerMizzou.com subscriber: "I wish my dad was here to see it. You probably don't realize how lucky you are to be able to share this season with your dad."
Simple. Short. And 100% correct. Guys are wired a little bit strangely. We love things that our moms and sisters and wives don't really get. Why would I sit and watch the replay of the Michigan-Appalachian State game on Christmas Eve on the Big Ten Network? I already know how it turns out, right? Sure, but it might be the biggest upset I'll ever see in my life. And I didn't actually get to see it live. So I wanted to say I saw it. Don't expect my wife to understand it, but I wasn't changing the channel until they blocked that field goal.
Does it make any sense that I used to get choked up when I watched "One Shining Moment" at the end of the NCAA tournament? Of course it doesn't. It's stupid. But that's me. And you. And every other die hard sports fan.
But those things were all related to someone else's team. You loved them because you loved sports. But they didn't really hit you close to home (except that God-awful clip they insist on showing every year of a UCLA guard whose name shall not be mentioned).
This season, it hit home.
We moved back to Columbia when my oldest son was six. He knew a little about Mizzou sports because I would watch the games when they were on TV in South Dakota and I'd check the Internet to see what the fans were saying. But he didn't know that much, and he certainly didn't care.
This Christmas morning, he's 10. He unwrapped his big gift from my parents, an authentic New York Jets Jersey with B. Smith and the number 16 sewn across the back. He took it off three times yesterday: Breakfast, lunch and dinner. He didn't want to get it dirty. He slept in it. I write this at 10:30 on the 26th and he's still wearing it. He cried the day Brad played his last game as a Tiger. It was all he knew. As far as he was concerned, Missouri football was pretty much over. Chase Daniel changed that. Gary Pinkel changed it. This season changed it.
My wife knew less about Mizzou sports than my son when we met. Couldn't have told you the difference between Norm Stewart and Norm Peterson. Wouldn't have taken the time to think about it if you asked. She went to visit her family in South Dakota over Thanksgiving while I covered the Missouri-Kansas game at Arrowhead. She texted me repeatedly to make sure she had the game time right so they didn't miss a play. The next weekend, she called me in San Antonio to tell me multiple relatives had called her that day to tell her they were rooting for the Tigers. One of them even asked for a Mizzou sweatshirt for Christmas.
That all means a lot to me. They wouldn't care about Mizzou if they weren't related to me. They probably still don't care as much as I do, or as much as most of the people reading this do. But they care. And I think that's pretty cool.
Finally--and I know I'm rambling, but I want you to finish this one strong with me--there's my dad. Mr. Carnahan said I probably didn't know how fortunate I was to get to share this season with my dad. He was wrong.
If you're reading this, you know who my dad is. If you've never met him, you've at least seen the video blogs on the KC Star website (and that's a whole other column in and of itself). My dad went to Mizzou. He was a freshman in 1969, the last time the Tigers played on New Year's Day. He started covering the Missouri beat for the Star around 1990, in the depth of the abyss that was Missouri football. He covered the bumpy ride of Woody's wagon, sat in the press box for Stull, enjoyed it a little bit when Corby and Devin briefly put the Tigers on the national map and worked his butt off losing countless hours of sleep through another coaching change when Larry Smith couldn't keep it going. He covered the first two years of Gary Pinkel's tenure, writing about teams that continued to make absolutely no one outside the Show-Me State borders think twice about Missouri football.
In August of 2003, I got this job, writing for PowerMizzou.com. With it, I got a seat in the Memorial Stadium press box next to my old man to cover Missouri games.
I wouldn't say we see eye to eye on everything (read some of the archived "Like Father, Unlike Son" features--or just read the title). We like different music (Celtic music? I mean, SERIOUSLY?), different movies (no, dad I still haven't seen "Across the Universe"), different people. But like most fathers and sons, we've always been able to talk about sports. New Year's Day was my favorite day. I got up, brushed my teeth (sometimes) and went down to the living room. My dad would be sitting in the recliner or on the couch. I'd take the other one. My mom would start the parade of snacks from the kitchen and we'd watch football for 12 hours. It is one of my greatest memories of growing up.
We won't do that this New Year's Day. First of all, television has wrecked the event. Instead of ten bowl games, they will play about five and stretch the rest out over the next week, settling the national title sometime in early March, I think.
But they could play 100 bowl games on New Year's Day and my dad and I wouldn't watch any of them together. We'll be in Dallas, in the press box at the Cotton Bowl, covering the Tigers and the Arkansas Razorbacks. We aren't normal fans, we have a job to do. We watch the game through a different lens than you do. But we'll be there, with a front row seat to the conclusion of the greatest football season either one of us has ever seen. And there's nobody with whom I'd rather watch that game.
Don't tell me sports don't matter. I know better. When my dad covered the Royals, he tells me he'd come home after night games and I'd wake up to ask him who won. When the Tigers were awful, he still brought me and a friend down to a game or two a year and out to dinner at Alexander's after he was done working. And now, with his eye on retirement in the next handful of years, we got to share this season.
That's my Christmas gift. I hope it meant as much to him.