Powered Up: Pinkels big hurdle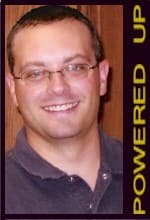 As far as resumes go,
Gary Pinkel
has put together a pretty nice one. He was the offensive coordinator that helped build the backbone of a national title team at Washington. He coached multiple NFL quarterbacks in Seattle and recruited an NFL No. 1 overall draft pick. He moved to Toledo and took the Rockets to unprecedented heights, winning at Penn State during an undefeated season. He came to Missouri and woke up one of college football's "sleeping giants." He has won 146 games and lost just 83 in 20 seasons as a head coach. He has never had a hint of NCAA impropriety. He graduates players.
It's an impressive resume you'd be proud to hand to anyone. And there's one big empty space on it.
"I as a head coach have never beat Oklahoma," Pinkel said on Monday. "That's a responsibility I have and I've never done it."
It is perhaps not the only hole in Pinkel's resume. But it is the one that stands out the most glaringly. And it's the only one he can repair this weekend.
The Sooners come to Columbia on Saturday night for a nationally televised prime-time showdown. They come to town the way they almost always do-as one of America's best college football teams. The Sooners are 6-and-0, just like Missouri. They are ranked No. 1 in the recently released BCS standings. They are the favorites to win the Big 12 title, which would be the seventh in Stoops' tenure in Norman. They are, quite simply, a juggernaut.
"It's history," Pinkel said of his respect for Stoops and the Sooners. "He's a great coach. I've got great respect for him and the proof is in the success he's had."
No potential foil has been Stoops' victim quite like Pinkel. There are others he has beaten more often or by more points. But there are none whom he has beaten every time in such big spots.
The Tigers have lost six times to the Sooners in Pinkel's career. They have done so in devastatingly close fashion when the top-ranked Sooners took out the upstart Tigers 31-24 on a fake field goal that gave Stoops a reputation as the gutsiest coach in America. They have done so when they snuck up on no one, dropping a 41-31 game in Norman and a 38-17 decision in the Big 12 Championship game in San Antonio in 2007, the Tigers' only two losses of the season. More recently, they have done so in blowout fashion, 62-21 to Sam Bradford and one of the best offenses college football has ever seen in the 2008 league title game.
The way they got there has changed, but the result has stayed constant. Oklahoma beats Pinkel. And, to be fair, it isn't just Pinkel. The Sooners have beaten Missouri 19 of the last 20 times they have played, dating back to 1983 when Mizzou wide receivers coach
Andy Hill
was just a Mizzou wide receiver.
The last four games between the teams have resulted in an average margin of victory of 22 points for the Sooners. Three of the games were actually close in the second half, but the final score was not.
On the surface, Pinkel looks to have a team more prepared to compete with the Sooners this season. Missouri is second in the nation in scoring defense. They rank in the top 30 in America stopping both the run and the pass. The offense isn't putting up the numbers to match the last few Tiger teams Oklahoma has faced, but the defense is much better.
The intangibles would seem to point to the Tigers. The game is in Columbia. It's Homecoming. It's a night game. College Game Day is here. The atmosphere is expected to be unlike any other Faurot Field has ever seen.
But none it matters come seven o'clock on Saturday night. There was a time when the Tigers couldn't beat Nebraska, when they couldn't beat Colorado, when they couldn't beat Bill Snyder or Kansas State, when they couldn't compete. Those streaks have ended while this one has not. None of those games impact this one. And Kirk Herbstreit and Lee Corso and Desmond Howard aren't playing the game on Saturday. Neither are the 70,000 fans who should be decked out in gold. That all will wash away when the opening kickoff leaves the tee. At that point, the years of history don't matter. Only the next three or four hours will matter.
"Different circumstances, different players, a lot of different years," Pinkel said. "You gotta go do it. And that's the way it should be."
Saturday night, that's the way it will be. One more line to be filled in on a resume that needs no defense.
Nobody covers the Tigers year-round like PowerMizzou.com. If you are not yet a member, just try out our free trial.