Powered Up: Time to take a risk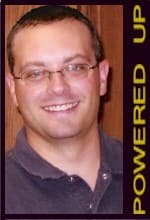 "I have always been a firm believer in promoting from within if you have the right people on board, and I feel very confident that we have the right people to step in and help advance our program," Pinkel said in a release when Steckel was promoted.
The question Pinkel now has to answer is, does he have the right people to step in this time?
Will Pinkel leave his comfort zone to bring in an outsider? As I said, that is the hope of the fanbase and, to be fair, I don't think it has anything to do with how fans feel about Henson or Hill. Yost's resignation offers an opportunity for change and coming off a losing season, fans want the change to be significant.
There are two sides to every issue and it is only fair to examine the other side of this one. Hill and Henson know Missouri's players. They know the system. In a year where many believe Pinkel could be coaching for his job, there is something to be said for continuity. In addition, what happens if Pinkel doesn't promote one of the two in-house possibilities? This is purely speculation on my part, but if a coach who has always promoted from within bypasses two members of his staff for an opening, what will the reaction of those coaches be? If Pinkel goes outside, does he risk losing Henson or Hill? I don't know, but it's a question that has to be asked before making the hire.
I see both sides. Going with Henson or Hill is the safe choice. But if it fails, it also opens up Pinkel to criticism that will dwarf what he has received so far this off-season. Taking a chance on a new guy could backfire as well. What if his system doesn't fit the personnel? What if he doesn't mesh with the players or the rest of the staff? At the same time, risks sometimes have to be taken. After 12 years, Pinkel's seat may be getting warm for the first time in his tenure. Taking a chance might just pay off big.
This is the decision Pinkel must make. Stick with the inner circle or step outside to bring new thoughts and a new voice into that circle? The path he chooses will determine the direction of his program, perhaps for the rest of his career.