Strange path to a hire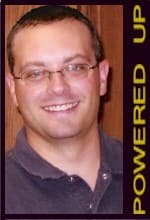 Let's get this out of the way first: I don't know if Missouri made a fantastic hire or one that will be a fantastic failure when it tabbed Kim Anderson as the future of its program. I've said for years you can't judge a hire on the day it is made so I won't do it here. Anderson may win 25 games a year or he may win 25 total. As of today, I have absolutely no clue.

But the real question surrounding the hire should be about the process Mizzou used to get here.

The school went through a ten-day search for its next head coach. In that time, the final weekend of the recruiting evaluation period--in which coaches could be on the road recruiting--passed. While schools across the country had their head coaches on the road talking to prospects, Missouri had two assistants who couldn't say for certain who they would be working for next season or if they would be at Missouri at all. In addition, Mike Alden and company spent $42,500 of the University's money to hire North Carolina-based Collegiate Sports Associates to assist in the coaching search.
And the end result of that investment of time and money was a man that coaches less than 100 miles from its campus. A man that spent four years as a player and another 12 as an assistant coach in Columbia. A man that had interviewed for the job in 1999 and been brought up as a candidate countless times even when Missouri didn't have an opening.

The glaring question, and one that will most certainly be asked at Anderson's introductory press conference on Tuesday, is this: Why did Missouri need to spend $42,500 and ten days to identify Kim Anderson as its next coach?
This will probably come off as sour grapes from a member of the media that spent the last ten days chasing shadows and running into dead ends. And, I don't know, maybe it partially is. But there were times that it seemed the cloak of secrecy was more important than the process of finding a coach.
If Missouri wanted to hire Kim Anderson, I cannot stress enough that I have no issue with it. He's a really good basketball coach and a better person. I've talked to him quite a few times, most recently when the 1993-94 Tigers were honored at the exhibition opener in the Hearnes Center at the beginning of this season. Kim Anderson may be a great coach. I have no problem saying I hope that he is.

But what I don't understand is why it took so long. Why did it cost the new coach a weekend on the road recruiting players? Missouri could have hired Kim Anderson before the wheels of Frank Haith's Tulsa-bound plane had left the runway at Columbia Regional Airport. He made $150 thousand dollars last year. Missouri is his alma mater. There was almost zero chance Anderson was going to turn this job down. So why the delay?
None of those questions, matter, obviously (except maybe the 42 large that seems like a lot of money to you and me, but probably isn't to a Division One athletic department). The questions that matter now are these: What kind of a staff will Anderson assemble? Can he recruit the level of player he needs to recruit to win in the Southeastern Conference? Is Anderson's hire a feel good connection to the past or a way to take the program to heights it was at when he was on the floor and the bench?

None of those questions have answers today. Frankly, neither do the ones about just how Missouri landed here either.
PowerMizzou.com will have much more on Anderson's hiring and the future for Mizzou basketball in the coming days.