The visits begin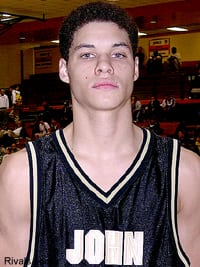 In 2009, Isaiah Philmore was a three-star high school senior with nine scholarship offers. Philmore, a Maryland product, chose to stay in his home state and play for Towson University. As a sophomore at Towson, the 6-foot-7 forward averaged 15.3 points and seven rebounds a game, but his team won only four games. Shortly after his second season ended, Philmore chose to transfer.
"He has been a winner everywhere he has gone. Towson is the first time he didn't win," said Duane Coverdale, Philmore's AAU coach with Delaware Team Takeover. "His high school won five games the year before he got there. They averaged 27 wins the three years he was there."
Coverdale rattled off a host of AAU and elite tournaments that Philmore won.
"He is used to winning. He's been around winning environments," Coverdale said. "And he is used to being a big part of the reason his team is winning."
In selecting a new school, a chance to win and a chance to be a major part of that winning will be Philmore's focal points.
"He has dreams and goals like everyone that comes to college. He would like to get his degree and he would like an opportunity to play professionally," Coverdale said. "I think with the right opportunity and continued improvement, there is an NBA opportunity. I'm biased. But I'm not the only one who thinks that."
Coverdale said after Philmore's release from Towson, they fielded "probably 35 or 40 calls. I had two schools call just over the weekend and we shut this thing down a week-and-a-half ago."
Philmore has narrowed his list to five schools and has visits set to all five: Oklahoma State (April 29th), Missouri (May 3rd), Dayton (May 13th or May 27th), Xavier (May 13th or May 27th) and Delaware State (early June). Coverdale was adamant about one thing:
"He will take all five visits," the coach said. "All the coaches are aware of that."
The late signing period concludes on May 18th, but Philmore does not have to have a decision by then. He can sign scholarship papers at any of the five schools at any point prior to classes starting in the fall semester. Coverdale said all the schools have one thing in common: They win.
"Oklahoma State speaks for itself. Missouri, that speaks for itself. Xavier speaks for itself," he said. "Dayton, their coach just took the job at Georgia Tech, so he must have been doing something right. And Delaware State, they were down this year, but since their coach has been there, in ten years, they have only finished lower than second in their conference once-last year. They are loaded and will probably be the favorite to win the conference next year."
Dayton, Xavier and Delaware State offer some proximity to Philmore's Maryland home…but he has roots elsewhere.
"Before he came to high school in Maryland, Isaiah lived in Kansas, in Junction City," Coverdale said. "So he is familiar with the Midwest and he would be okay with that."
Travis Ford and the Oklahoma State Cowboys offered Philmore out of high school. The Missouri interest upon his transfer caught Coverdale a little more by surprise.
"I've known coach Haith from a distance, but I didn't know him that well," Coverdale said. "He never really recruited any of my kids at Miami or when he was an assistant. He called on a couple of kids, but I didn't know him that well. I've known Tim Fuller for a while, but I hadn't heard from him in several years because he got out of coaching. So it kind of caught us by surprised. It's not because we didn't think he was good enough to play there because he did, but it kind of came out of the clear blue sky."
But the Tigers made enough of an impression to make the final five. They will get their shot at landing the talented transfer when he and Coverdale arrive in Columbia next Tuesday night.
Nobody covers the Tigers year-round like PowerMizzou.com. If you are not yet a member, just try out our free trial.