Thursday Practice Report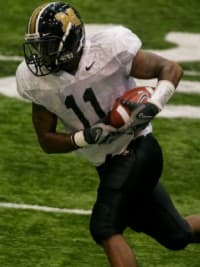 *A few depth chart notes. As always, these are not official, but are based on me keeping an eye on both stretching lines and drills:
*Couple of notes from one-on-one receiving drills:
*Gabbert consistently showed off good mobility in the 11-on-11. He can run, but more than that, he shows an ability to sidestep tacklers and keep a play alive.
*Jarrell Harrison had one of the bigger hits of the day, forcing a fumble from one of the backup tailbacks after a swing pass.