Tigers go transfer route again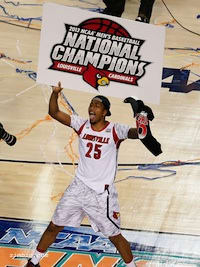 Zach Price
had a pretty good idea the way his visit to Missouri would end even before it began.
"I had a really good feel for the school because I already knew the majority of the players on the team," Price said. "I had to come here and validate everything for myself."
Check. Price arrived in Columbia on Saturday afternoon and announced via his Twitter account that he would be a Tiger on Sunday afternoon.
"I had been in the gym, got a run in, just getting back to interacting with the team," Price said. "We just got everything done this afternoon."
Much of Price's familiarity with Mizzou was thanks to assistant coach
Tim Fuller
. Fuller was responsible for recruiting Price out of high school when he signed with Louisville in the Class of 2011.
"It was very important being the fact that I knew him and had an established relationship with him," Price said of Fuller's role in his decision.

Price, listed at 6-foot-10, 235 pounds, was a four-star prospect out of Jeffersontown High School, but averaged just 1.4 points and 1.3 rebounds as a sophomore on the Cardinals' national championship team a season ago.

"If he goes it's not a big deal," Rick Pitino said in early June. "You're not going to hold onto everybody. If he does leave we wish him well and hope he has great success."

For that to happen, Price knows he has some work to do.

"I feel like I can bering a lot to Missouri, but there's a lot I also need to work on. I feel like I can be a good defensive player and a good offensive player and be incorporated into the system like the other good big men Missouri has had," Price said. "I want to work on all aspects of my game."

Price is headed back to Cleveland today, but it won't be long before he's back in Columbia for good.

"I will be in school on Wednesday," he said.
Price will sit out next season and have two years to play beginning in 2014-15.
Nobody covers the Tigers year-round like PowerMizzou.com. If you are not yet a member, just try out our free trial.