Weekend Recap: 1/23-1/26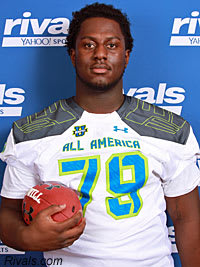 A little over 12 hours later, however, Kuligowski released a statement through Missouri's athletic department, announcing he would remove himself from consideration for that job and would remain at Missouri.
But, Kuligowski remains on the staff for another year, at least, and Missouri's positive momentum in the build-up to Feb. 4 continues.
Jacobs adds more depth to a defensive line that will be largely rebuilt next season, but he'll play defensive tackle. At 260-pounds, he'll have to add weight to factor into playing time as a freshman.
After being concerned with options at both tackle positions for 2015, Howell's commitment adds another talented, big linemen to the battle, and he could conceivably factor in at right or left tackle.