Castillo making it big close to home
The offensive line coach at Missouri was the first college coach to put his reputation on the line for Trystan Castillo. When Castillo was a junior at Webb City High School, Glen Elarbee was in town recruiting Dalton Ford, who played guard for the Cardinals and lined up right next to Castillo.
"Trystan came walking through the gym," Webb City coach John Roderique said. "I told them 'this one here is going to be a pretty good player.' They offered him. They couldn't talk to him or anything, but really liked what they saw of him."
Of course, at the time, Elarbee was the offensive line coach at Arkansas State. Ford committed to ASU and Elarbee hoped to get Castillo to join his high school teammate.
It wasn't long before other schools jumped in on Castillo. Ball State, Memphis and Northwestern offered. At the 2015 spring game on April 19th, Missouri offered. Castillo committed to the Tigers the next day.
"Growing up in Missouri, around a bunch of Mizzou fans, and to know that Missouri has given me the opportunity to represent the state, and given me a chance to play in the best football conference, means everything," Castillo said at the time.
Seven-and-a-half months later, the coaching staff Castillo had committed to was gone. Barry Odom was hired to take over the Tigers program the first week in December and one of his first priorities was trying to keep Castillo on board.
So he sent in a familiar face: Glen Elarbee, who he'd hired away from Arkansas State to coach the Tigers' offensive line.
"I was actually meeting with another coach," Castillo recalled. "At that point in time I was trying to look at other schools. Next thing I know is I come out and Coach Elarbee's sitting in the chair, leaning back, all Mizzou gear. I had just literally gotten the news."
"I got to walk back in and say 'All right man, it was meant to be,'" Elarbee said.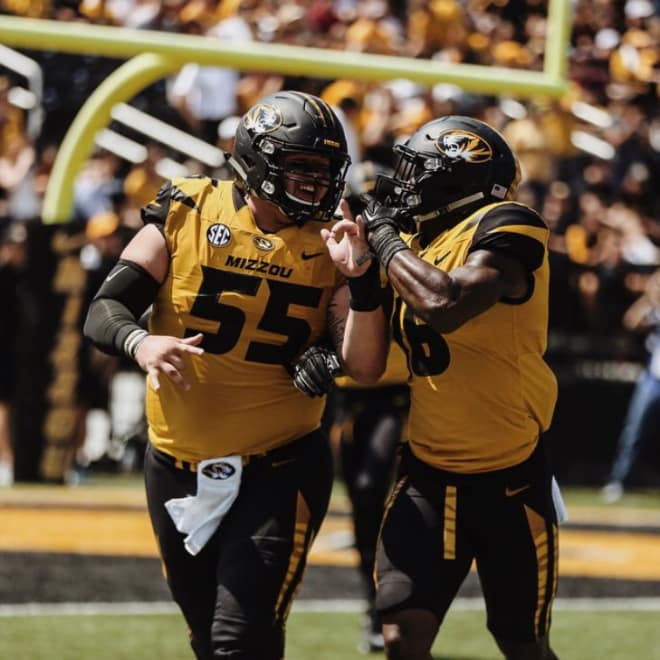 Castillo took a little longer to confirm his decision than he had to make it in initially. Schools like Oklahoma and Clemson were sniffing around. He visited Iowa State and Minnesota.
"At that point in time I wanted to be an early enrollee so I was trying to find a school for winter break so I could sign and leave," Castillo said. "I took that official to Minnesota in December, almost went to Minnesota. I really loved the staff there, but it all came down to the same problem is that every school I visited toward the end there, none of them had an offensive line coach. Sat down, talked with my mom, talked with my high school coach, they told me maybe you don't need to go in early. Just sit down, take your visits, take your time."
"I said if this is what you want to do, this is what we're going to do. I'm a hundred percent behind you," Neysa Rosario, Trystan's mother, said. "When I realized what I was getting myself into I was glad it was over, but I would not change it. It would make me so proud to have all these people call him and be so interested. At the beginning I was like, 'Oh I guess you're a really good player.' The experience was amazing."
Castillo relented and pushed back his decision. He visited Missouri in late January and did end up signing with the Tigers in early February.
"Coach Elarbee did a great job," Odom said. "Coach (Josh) Heupel, coach (Andy) Hill in really continuing to develop the relationship they already had with coach Hill, but also building a new one and giving him the vision of what we were going to be and what we needed him to do."
But the best recruiter for Odom and his program might have been Castillo's mom.
"I knew she was lying," Castillo says with a laugh, "But she told me she didn't care if I went far or if I wanted to stay home."
Rosario laughs, too, when the story is relayed.
"I did want him close," she said. "But it didn't matter where he went.
"Trystan's top three schools, I liked all the coaches very much. I personally didn't have one that I wanted him to go to because as a mom I just wanted him to go a place he was going to be happy."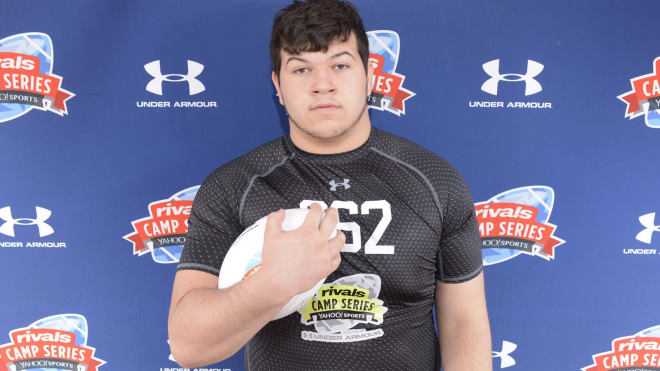 Neysa Rosario knows a little bit about moving away from home. She grew up in Puerto Rico, where she fell in love with Eddie Castillo. A professor from Missouri Southern recruited the high school sweethearts to move from Puerto Rico to Joplin, Missouri for college. The two were part of a group that came over with a program run by St. Mary's Catholic Church in Joplin. Neysa lived with Lynn and Bob Haar when she moved to Missouri.
"I always wanted to come to the United States," she said. "I didn't know how little Joplin, Missouri was when I came here. Once I moved to Webb City, I love Webb City. But once in a while I need my big city time because I'm a big city girl."
Rosario and Castillo came to the United States in 1986. They went to school and got married. They had two boys, Jose and Trystan. When Trystan was about two years old, Eddie was driving home from his late night shift making deliveries for a pharmaceutical company. A semi-truck hit him head on. In an instant, Rosario was a single mother and Jose and Trystan had lost their father.
"It was tough," she said. "Right now, I think how in the world did I manage?"
She stayed home for a few years after Eddie's death, growing her relationship with Trystan and Jose. She also had Isabella, who is now 13.
"Trystan was very spoiled," she said lightly. "He was used to mom always being there. He would call and was like, 'I forgot my notebook.' I said, 'You better figure it out' because I couldn't leave work."
Neysa didn't leave work much in those days. She had a full-time job. She worked two more on the side.
"I basically had Sunday was my only day off," she said.
"She's a really hard working lady, very demanding of her kids, you're not going to lay around and do nothing," said Roderique, whose wife and Rosario are long-time friends. "She made them take care of things. She's a pretty tough lady when she needs to be. She's always had her kids, they've always been the first and foremost as far as her life goes and trying to raise them right."
"She made sure we were at all our practices, all our games," Castillo said. "She would go to the salon either early in the morning or some time in the week try to find a way to make some extra money on the side if I needed a new pair of cleats or a new pair of gloves or anything like that."
"You won't ever hear Neysa complaining," said Lynn Haar, who has maintained her close relationship with Neysa for 30 years and is Trystan's godmother. "She has just been really, really strong over the years. Just done everything she can to make life good for those kids."
Being fatherless with a mom spending so much time at work meant Jose and Trystan had to grow up pretty fast.
"He's got such a unique and funny personality," Roderique said. "He knew right from wrong and he knew how to work and he knew that you don't just get stuff by showing up. He was always a pretty hard worker and did a good job in the weight room. She definitely instilled that work ethic in him."
But don't mistake teenage Trystan for a grown man. His mom makes sure you know that isn't the case. She says she'd sometimes come home from work to find Isabella and her brothers parked in front of the TV watching South Park.
"She's eight years old," Rosario said. "What is she doing watching South Park?"
Rosario laughs again. She does that a lot. Even when she knows it might get her in trouble.
Is Trystan a mama's boy, Rosario is asked? "He's gonna kill me," she said. "But yeah he is."
"He always has been," Lynn Haar said. "They're so much alike."
Neysa may get some grief about that one. But it's hard to get mad at the truth.
"Great woman," Trystan said. "My mom, that's my everything."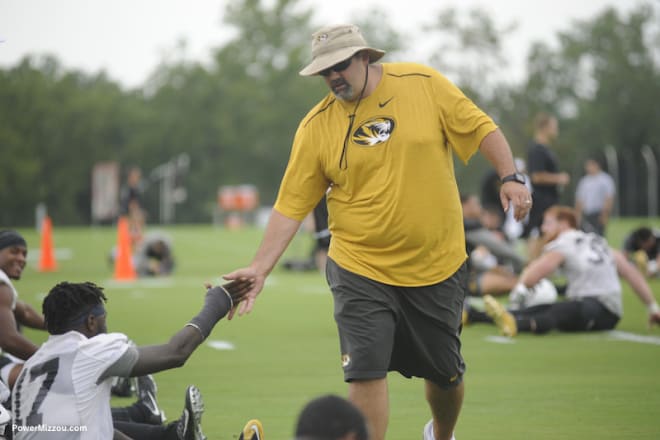 Last Saturday, mom was in the stands at Faurot Field with 50-thousand other people. Her youngest son was making his first start.
"It's been a long journey for Neysa. She's been through a lot," Haar said. "She's just so proud of Trystan and Jose."
"I was excited the whole time," Rosario said. "You know how they said on the interviews from the coaches that they might be changing him and the other kid (Jonah Dubinski), and that's okay, but to see him playing the whole game I was super excited."
He didn't just play. He played pretty well.
"Trystan I thought went out and, man, competed through the whistle," Elarbee said. "We talked about being a strainer and he did that. It's tough when it's your first college start."
Both Heupel and Odom praised Castillo and fellow first-time starter Tre'Vour Simms for their efforts on Saturday. The Tigers put up 72 points and a school record 801 yards. Damarea Crockett ran for 202 and Drew Lock was sacked only once.
The toughest part for Castillo had nothing to do with blocking any of the Missouri State defenders.
"The biggest thing I was most worried about, we like to go fast with tempo," he said. "As soon as my hand's on the ball, we're ready to go. So just trying to follow the side judge, get to the line of scrimmage, keep up, especially with our fast receivers. They're just taking off down the field and I'm like, 'Oh, well I've got to be there as soon as the ball's down.' That was probably the most difficult thing. Making calls and things like that, we do it so much and practice it so much it just kind of came naturally."
"The encouraging thing is he does that in practice every day and it transitioned to the game," Elarbee said. "It's been that way throughout fall camp. Sometimes you're worried will it translate to a game? Fortunately it did."
Asked about his mom's critique after the game, Castillo lobs a little barb of his own back her way.
"She just knows I play offense and I'm not supposed to let the defense tackle the ball," he said.
"Him and his brother like to make fun of me," Rosario said. "But I know a little bit more than that. I do my homework."
Up next is the Southeastern Conference opener against South Carolina on Saturday night. His first start against an FCS team was one thing. But this weekend, Castillo will strap it up in a big-time college football game for the first time.
"This is step one if you want to go to the SEC Championship," he said. "I wouldn't say it's any different, we're going to prepare the same for any opponent, but this week there's a little chip on our shoulder. It's SEC, South Carolina at home and we want to protect the Zou."
Castillo's biggest fan won't be there for this one. She made out her schedule before the season. Jose, who is a senior at Pittsburg State, plays his own home opener on Saturday. Neysa Rosaria will be at that one with the Mizzou game on her SlingTV app on her phone. She'll have to watch this one from a distance.
"I just wanted him to go a place he was going to be happy," Rosario said. "Me knowing what it was like to go so far away to school, I wanted to make sure that he would be okay."
So far, so good.