Game at a Glance: E. Illinois
After each Tiger game, we take a look at the highs and lows. Here's the report from Saturday's 67-64 loss to Eastern Illinois.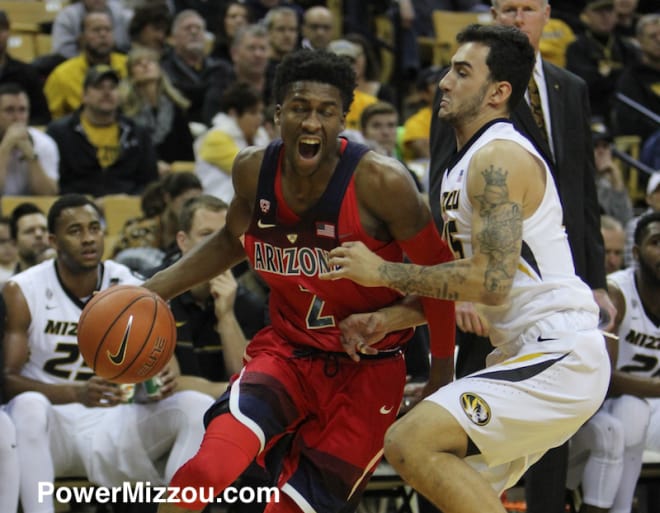 TURNING POINT: Eastern Illinois held a narrow two-point lead with 12:43 to play. Terrence Phillips turned the ball over at midcourt and reached out to grab Ray Crossland's ankle to prevent a breakaway layup. Phillips was called for an intentional foul (a call Kim Anderson agreed with after the game). Crossland made both free throws and Montell Goodwin hit a three-pointer on the resulting possession turning a two-point deficit into a seven-point deficit. It wasn't over, but it was clear then that Missouri wasn't going to win this one comfortably regardless.
IT WAS OVER WHEN: Not until Phillips' three-pointer banged off the rim with just more than a second to play and EIU grabbed the rebound. Up until that point, Missouri still had a chance to force overtime and get the win. But it wasn't to be.
CAUSE FOR OPTIMISM: There is no spinning this. Missouri lost to a team that has lost to SLU and Troy this season. The Panthers were No. 245 in the KenPom rankings coming into today, so this officially topped the North Carolina Central game as Mizzou's worst loss in a dismal season.
CAUSE FOR CONCERN: Missouri lost to Eastern Illinois. At home. They are 5-5 against a blah non-conference schedule. They have two losses to 200-or-worse RPI teams. If you're not concerned now, you're not paying attention.
STOCK UP: Willie Jackson. Hey, it's hard to pick out positives here but Jackson did show some fire and energy and ability in the second half. He finished with nine points, five rebounds and a blocked shot in 18 minutes. On a roster where nobody consistently looks good, Jackson earned more playing time in the next game.
STOCK DOWN: Kim Anderson's chances at year four. Let's be honest. They're 5-5. In a year they have to win. If you can't beat North Carolina Central or Eastern Illinois, what reason do you have to believe you can pull off a .500 or better season in the Southeastern Conference. It is unlikely anything happens before the end of the regular season, but Saturday also made it less likely that Missouri can do enough to earn that next year.
UP NEXT: Missouri plays Illinois in the annual Braggin' Rights Game on Wednesday at 6 p.m. in St. Louis. The Illini is 8-3 and faces Brigham Young tonight.