Latest loss brings up questions about a season slipping away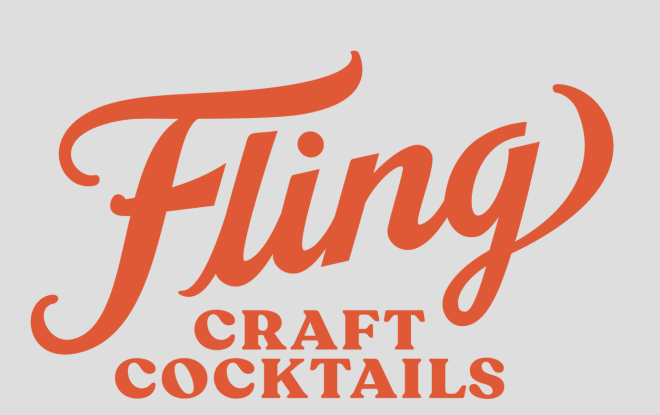 Ever go home after a long day and want to mix yourself a fancy cocktail, but don't have the time or ingredients? Let Boulevard Beverage Company be your bartender! Introducing ready to drink Fling Craft Cocktails in a can. These flavorful spirit-based drinks are made with all natural ingredients and offer low calories and carbs. Try our blood orange vodka soda, cucumber lime gin and tonic, mai-tai and margarita. Click on the logo above for more information.
Going back to the middle of last seaon, Cuonzo Martin has been telling everybody within earshot the 2019-20 Missouri basketball team was an NCAA Tournament team. As recently as a week ago, he said if the Tigers were healthy they were as good as anyone in the SEC.
After a 69-59 loss to Tennessee on Tuesday night, it's time to ask: Are we sure about that?
The Tigers had struggled early in the season with four losses in their first eight games. But a road win at Temple and a Braggin' Rights victory over Illinois put Mizzou 8-4 as it entered the new year and conference play. A loss at Kentucky wasn't ideal, but also couldn't have been unexpected. But this?
The Vols had lost four of their last five games and were trying to adjust with Uruguayan import Santiago Vescovi, who UT coach Rick Barnes said after the game "probably leads the country in turnovers," replacing Lamonte Turner at the point. Tennessee had lost to Cincinnati by 12, Wisconsin by 20 and LSU by 14 in the last two weeks. They turned the ball over 21 times on Tuesday night…and won by ten.
Games like Tuesday night are exactly the ones Missouri has to win to get this thing going in the right direction. Regardless of what the coach says, this isn't a team that looks equipped to be among the best even in a down SEC. They're not likely to get to wait until Friday to play in the league tournament, a luxury awarded to the top four finishers in the standings. But they shouldn't be in danger of playing on Wednesday, when the league's bottom four tip off in Nashville, either.
And yet two games in, with Florida and then road trips to Mississippi State and Alabama looming, the latter seems more likely than the former.
The Tigers did acknowledge some urgency, but hardly sounded like a team in distress after their latest loss.
"I mean we've got a good team coming in Florida," Mitchell Smith said. "That would be a great bounce back win for us coming up.
"We really gotta settle in and we got to go out there this Saturday."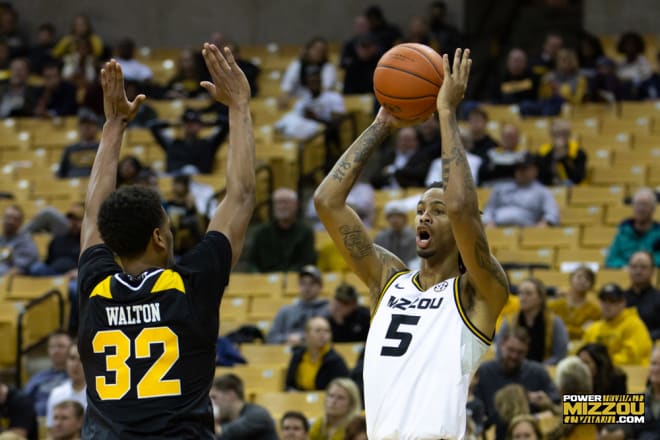 The Tigers will likely be doing it without Jeremiah Tilmon (there's that caveat about being healthy). The junior big man had been visibly hobbled against Illinois. He sat out against Chicago State before returning in the Kentucky game, although he didn't start and played just eight minutes. On Monday, the team got word that Tilmon has a stress fracture in his left foot—the opposite foot than had been bothering him previously. He watched Tuesday's game in a boot, walking with the help of crutches, and is out indefinitely.
The cynics will say that Tilmon is having his worst year so far. What is Missouri really losing in losing a guy who has played just 40% of the minutes and made just 16 field goals against six top 100 opponents this year? A lot, actually.
"You don't have a consistent presence, where at least you can throw the ball down to a big body," Cuonzo Martin said. "Regardless of his stats on the floor, he comes with a reputation. Even with the foul situation, the struggles, you still have to identify him on the floor. He's a guy that's a presence. There's a scouting report, there's a game plan how to go against him. Now there's ten plus points, they double the post, and other things that you don't get, and you have to work and continue to get better and find other ways to score the ball."
From the outside--even when Tilmon was healthy--it seems easy to identify offense as Missouri's problem. Other than a rout of woeful Chicago State, Missouri hasn't scored more than 66 points since November 20th against Morehead State. The Tigers are 128th in the country in adjusted offensive efficiency according to KenPom and are now 0-6 in games which they've allowed 60 points. But with or without Tilmon, the message isn't changing.
"I don't know if I would say score more," Mitchell Smith said. "Play defense a little harder for sure. I mean, because if they're not scoring as much as we're scoring, we're good. I think we have to limit their scoring before we have to worry about our scoring."
Seasons don't end in the first week of January. Missouri's isn't over. But the Tigers are now just 1-5 against top 75 competition this season (the Vols jumped up to 46th with the win). Five of the next six games and 11 of the remaining 17 are against top 75 teams. There are opportunities to be had, but because of the hole they've dug, the Tigers need to take advantage of the vast majority of them.
If they cannot, there will be grumblings about where exactly the program is going in Martin's third season. Year one brought a rise from the ashes with a top ten recruiting class and an NCAA Tournament bid. But even with that season, the Tigers have missed the NCAA Tournament six of the last seven years and will need a strong second half to avoid making it seven of eight.
Basketball was the sport most thought Mizzou most equipped to compete with the league's best when it entered the SEC. Even when striking the Kim Anderson years from the record (something virtually everyone would love to actually be able to do), Mizzou is just 35-39 in regular season conference games since joining the league. They are now 0-2 this year playing a grind-it-out style that isn't enticing a lot of the casual fans to flock back to Mizzou Arena.
Where are they going? That will be decided over the next two months. But for a season that started with so much hope and expectation, right now, the Tigers look to be in danger of spending the season wandering in the college basketball wilderness. Again.