Martin about to set the course
The next few weeks will set the course for the immediate future of Missouri basketball.
That probably sounds pretty obvious considering the Tigers have one of the bigger recruiting weekends in recent memory coming up. But I'm not just talking about whether they can land Kevin Knox and/or Blake Harris and/or Jeremiah Tilmon (who may or may not be on campus this weekend depending on the status of his release from Illinois). It goes deeper than that.
About a week ago, I compared Michael Porter Jr. to the guy I consider to be the most important player in Missouri's football revival this century. I said I thought Porter could be the Brad Smith of Tiger basketball. Smith wasn't the guy that got Missouri to the mountaintop. He never played on a team that lost fewer than five games. The biggest bowl game he appeared in was the Independence Bowl. He didn't win a division title or finish any of his four seasons in the top 25.
But Brad Smith made Missouri matter. He made people pay attention to them. Without Brad Smith, there is no Chase Daniel or Blaine Gabbert or James Franklin. There are not four conference championship game appearances or two top five finishes or any of the stuff that has happened in the 11 seasons since Smith last wore a Missouri uniform. He set the table for it all.
That's who I thought Michael Porter Jr. could be for Missouri basketball. He could set the stage for the revival. That's what I thought. Last week.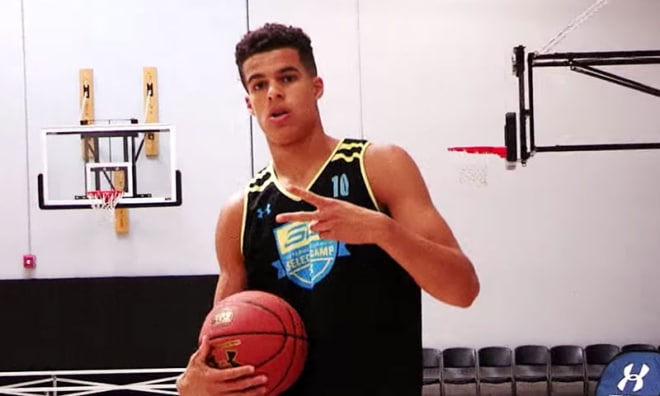 But a lot has happened in the last seven days.
C.J. Roberts--the nation's No. 98 prospect--has reaffirmed his commitment to Missouri.
Knox--the nation's No. 9 prospect--has set an official visit. And from what's being whispered, it's not just a courtesy "I have another free trip to take, so I guess I'll go hang out at Mizzou for 48 hours" trip. Missouri's a player.
Harris--the nation's No. 142 prospect--is going to be in town too. He was already committed to be teammates with Porter once and it doesn't take a giant leap of logic to think it could happen again.
And just Wednesday, Tilmon--the nation's No. 25 prospect--asked out of the Letter of Intent he had signed with Illinois to explore other opportunities. Most expect the opportunity in Columbia, Mo. is the one he is most interested in exploring.
So, go ahead, Missouri fans, and dream a little bit if you want. Just for giggles, let's say Cuonzo Martin gets them all (and, yes, after two transfers on Tuesday, there is room for Martin to be able to do that).
With just Porter and Roberts, Missouri's class currently is ranked No. 16 by Rivals.com. The haul we're talking about would give Mizzou four of the nation's top 98 players. Kentucky has four of the top 32 and UCLA has five of the top 90, so the Tigers probably couldn't pass those two even in an ideal world. But they'd likely pass everyone else and have the nation's third-ranked class.
And that would redefine what this season can be about. Maybe Porter wouldn't set the stage for the next guy. Maybe he'd be the guy that could actually get you there.
Last week, I figured you throw Porter and Roberts on to a roster that has lost 67 games in three years and you can hope--with a coaching and culture change--to get back above .500, to be respectable, maybe to be in tournament contention. If everything goes your way, maybe you even sneak in. But that probably wouldn't be a team that would be in a position to do much damage even if it did manage to get a ticket to the dance.
But adding the rest of what we're talking about? Now you're talking about a team that not only could dance, but should dance. And ought to be able to hang around for a little while.
I understand we're talking about freshmen here. But you may have noticed college basketball is largely a freshman's game these days. You can tell me how there aren't a lot of one and dones in the Final Four lately, but I can tell you that Kentucky and UCLA and Kansas and Duke were four of the nation's best teams all year long and all featured an elite freshman (or freshmen).
Should Mizzou get Knox to join Porter, the Tigers would have two of the top nine players in the country. Kentucky and Duke did that in 2016 (the Wildcats had three of the top nine). Kentucky and Cal (coached by Cuonzo Martin) did it in 2015. Duke and Kansas did it in 2014. In 2013, only Kentucky pulled it off--when the Cats landed five of the nation's top ten prospects. Kentucky, UCLA and Arizona all did it in 2012.
In review, in the last five years, ten teams have managed to land two players ranked in the country's top nine. Kentucky's done it four times. Duke did it twice, then UCLA, Kansas, Arizona and Cal once each. Nine of those ten would be considered among the nation's elite in that time frame. And, yes, we know there's a bit of irony that probably will--and probably should--cause you to pump the brakes just a bit that the one team that wasn't elite was coached by Martin.
Point is, Missouri is on the verge of treading in some uncharted waters. They need to do it. None of it's happened yet. We're talking hypotheticals here.
But, hypothetically, if Martin can pull this all together, the goalposts move in year one.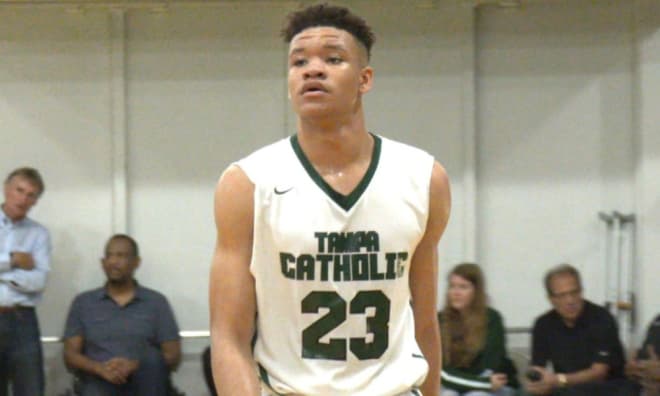 I said during Missouri's coaching search that anyone who could come in and win 15 games next season might have a statue of himself started outside Mizzou Arena. If this class comes together in ideal fashion, 15 games isn't the mark anymore.
This weekend of visits--and whatever may come out of it--would change the course Martin must chart this year. The best analogy I can come up with is the trade deadline in baseball. In late July, every GM has to decide: Am I good enough to win it all? And then he must make moves accordingly.
What comes out of this weekend will give Martin his answer. Does he have a team good enough to improve some and get back to respectability? Or does he have a team good enough to go all in and really try to make a run in year one?
I'm not saying Missouri would be a national title contender. Let's save the grandiose statements for down the road should they become necessary. But if Martin can pull in a class that sits near Kentucky and UCLA and above the likes of Kansas, Arizona, Duke and Louisville, well, then the goal becomes to turn it into something. Immediately. Because chances are Porter's not gonna be around next year. And Knox--wherever he goes--probably won't be either.
If Martin can pull off what just a week ago was an unimaginable coup, the course changes. There's no table setting. No gradual climb back to respectability. There's a clear statement that you go for it in year one. You do everything you can to maximize the few months you're likely to have this kind of talent and you worry about the future in the future. Maybe you go grad transfer shopping.
And, hey, if Missouri strikes out this weekend, if it doesn't get Knox or Tilmon, then we can talk again about setting some realistic expectations. You look at backup plans and try to build a roster that will be able to maintain a solid level after Porter goes pro. You might take a transfer who can't help this year, but could provide a boost in 2018-19. You still build this year's team the best you can, but you do it with one eye on the future as well.
And maybe that's where Missouri will end up. But from where they came a month ago, fans of this program deserve to dream a little bit. So, buckle up, hang on and let's see where it goes. The course Martin charts is about to be determined.