Alex Ofodile is headed back home
Three years after he left Columbia for Eugene, Oregon, Alex Ofodile is headed back home. The wide receiver out of Rock Bridge High School will graduate from Oregon in early June and transfer back to Mizzou to finish his eligibility he told PowerMizzou.com.
"I think it's just perfect timing," he said. "I felt like with Oregon going through so many changes coaching staff-wise over the years, I just kind of felt like I gave my all to them, but it's kind of time to end my career coming back home."
Ofodile was a four-star wide receiver out of Rock Bridge in the Class of 2015. He was the nation's No. 23 wide receiver and the No. 214 prospect overall. Ofodile chose the Ducks out of 26 offers. He was rated second in the state of Missouri behind Drew Lock. Now, Ofodile will have chances to catch passes from Lock.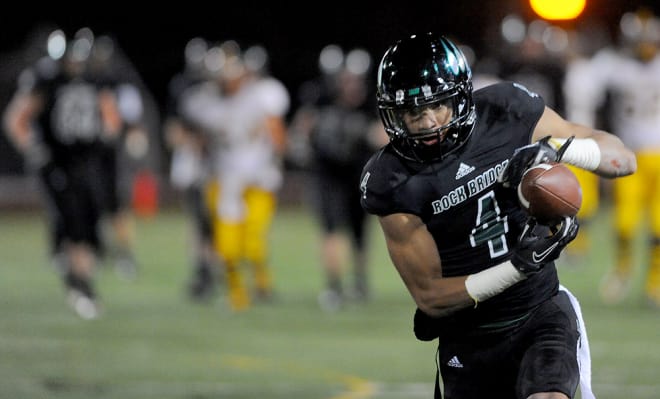 In his final two high school seasons, Ofodile caught 188 passes for 2,911 yards and 31 touchdowns. But Ofodile's career at Oregon never really got started. He redshirted in 2015. As a redshirt freshman he had one catch for eight yards and caught three for 23 yards in 2017. He battled injuries throughout.
"I felt like my experience at Oregon was a great one. It had its ups and downs injury-wise and I felt like it was better to leave," he said. "Ultimately it didn't work out but my overall experience was great. I'm gonna keep watching them and be an Oregon fan."
Ofodile is hoping a change of scenery will turn things around on the field. And off of it, he returns to his home town and will play for his father. A.J. Ofodile, who coached the Bruins during Alex's high school career, is now Missouri's wide receivers coach.
"I didn't expect that at all, but it's definitely a big bonus end my career having success with him being a coach of mine," Alex Ofodile said.
He is also familiar with Missouri's head coach, Barry Odom. Odom recruited Ofodile will he was at Memphis. In fact, he was the first coach to offer the receiver a scholarship.
Ofodile will be eligible for the 2018 season and have two years left as a Tiger. He is Missouri's second graduate transfer from Oregon in as many days. Safety Khalil Oliver declared his intentions to follow the same route on Thursday.