One last chance at glory
There are so many reasons Dominic Collins shouldn't be here, entering his final season of college football at Missouri. But let's start with this one: For a long time, he didn't know if he wanted to be.
Dominic Collins didn't grow up loving football.
"I started contact football at eight which is extremely young," Collins said. "For a lot of those years…football wasn't a major priority of mine."
Collins identified his seventh grade year as the turning point. He was 12 or 13. Two things happened: He switched positions and his team started to win.
"He got on a bunch of teams where he was playing running back and he wasn't quite running back size," Wayne Collins, his father, said. "He was constantly getting beat up so he was like 'I like football but I don't like getting beat up every day.' All of a sudden we changed teams and a coached moved him to wide receiver and from there he was like, 'Hey dad, this is the position I want to play.'"
"Every year after the season I would ask myself if I wanted to play. I don't know if I want to play anymore," Collins said. "Then my seventh grade team, we started winning a lot and I got to see how much fun winning was. My Pop Warner team went all the way to the national championship in Florida. We got to go to Disney World. The relationships I grew with that team still go on today. It was like, wow, I really do love football. You win and have fun and I got to actually enjoy myself. I don't think the first four or five years of football I really enjoyed myself."
"He actually was a better basketball player," Wayne Collins said. "He came to me and pretty much said 'Dad I'm finished with basketball. I no longer want to play.'"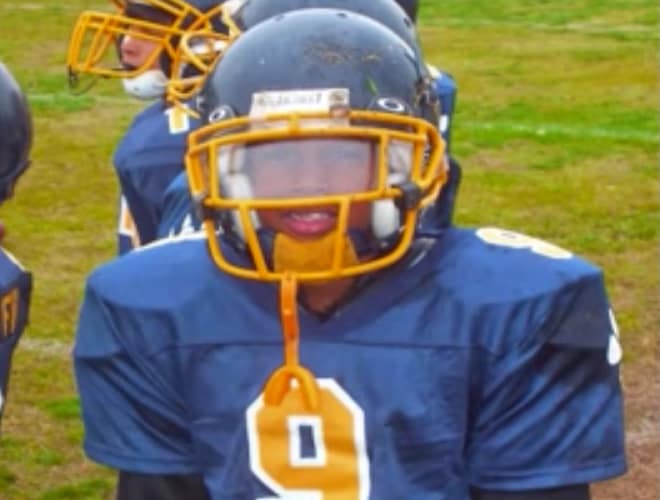 As it turned out, he chose the right sport. Collins began his high school career at El Toro in Orange County, Calif. All 125 pounds of him.
"He didn't play football as a freshman but he kept telling me that he did," recalls Lisa Reyes, who had Collins in algebra class that year.
Reyes (she'll figure prominently in Collins' story soon enough) didn't really believe him. But then he went through spring football during his freshman year.
"Kids would come in and say 'Did you know that Dominic actually plays football'" Reyes said. "And he was on varsity as a freshman?"
His first year on the varsity team, Collins caught 51 passes for 747 yards and nine touchdowns as a sophomore. He went over 1,000 each of his next two seasons, culminating in a 106-catch, 1,328 yard, 15-touchdown all-county senior year.
The college coaches had taken notice.
"He used to bring me the letters," Lisa Reyes said. "I still have them. Massive amount of interest."
Reyes pauses, searching for the right words.
"And then he got into, just, life."
Life. That's another reason Dominic Collins might not be here.
He's a smart kid. He reads every morning. Reyes says Ernest Hemingway is one of his favorite authors. But Collins was a non-qualifier. He couldn't get into a four-year college after his decorated career at El Toro.
"It was never about Dominic's grades," Wayne Collins said. "It was always about his attendance because he knew his mother was sick."
Robbin Jones-Collins died as the result of a brain hemorrhage between Dominic Collins' junior and senior years in high school.
"He really knew that his mom was sick before me," Wayne Collins said. "He wasn't going to school. I didn't know that she was really sick like that until one day she was going into the hospital.
"I was caught in between both worlds and it was kind of hard for me to say go to school when he knew his mother was dying."
In the late summer of 2013, Collins' mother passed away. Three days after the funeral, El Toro had a football game.
"He went out, the whole first quarter I can see him sobbing on the sideline," Wayne Collins said. "I went down there and he was like 'This is hard. Everything I do I'm thinking of my mother.' I said, 'Okay, do you want to come off the field?' He said no. He wanted to stay there and do it for his teammates. Last three quarters, 13 catches, 141 yards and two touchdowns. I knew then he really became special."
Wayne Collins had been married for 17 years. Now he was a single father of two. Dominic was 17. His younger brother was 10.
"That was his buddy," Wayne Collins said. "She went to every game, she iced him when he came home, she gave him massages."
But it wasn't just Dominic who couldn't find his path when his mother died. It was his dad too.
"It was like I was lost. I didn't know exactly what to do. I don't cook. I was just pretty much the provider," Wayne Collins said. "It was like, okay dad, what are you gonna do? I got that look of 'Dad, it's just you now. What are you going to do?' I had to pretty much restructure my whole life. Had to learn how to cook, learn how to help them with homework, had to be there that extra bit for them. They lost a part of their life that I had to try to make up for. There's no way I can provide motherly love, but I had to do what I can."
"He had a lot on his shoulders," Dominic said. "When your spouse passes away and you have to raise two kids on your own…"
What united them was football.
"He was always my coach, always an assistant coach or something," Collins said. "He's watched me grow throughout this whole process. His involvement has been very key to my success because he knows what he's talking about. There are a lot of people involved in football who don't really know what they're talking about and you can tell. But he knows what he's talking about."
The elder Collins topped out as a high school quarterback at Marino Valley. But he knew the game. And he could throw. So to the field they went. Dad at midfield, Dominic at the 30. His son would take off and Wayne Collins would loft vertical route after vertical route and watch his boy track them down.
But for all the coaching, for all the lessons he tried to pass along to his son, for all the extra effort, Wayne Collins knew it wasn't enough. Not by itself. Dominic Collins needed something else.
He needed Vince and Lisa Reyes.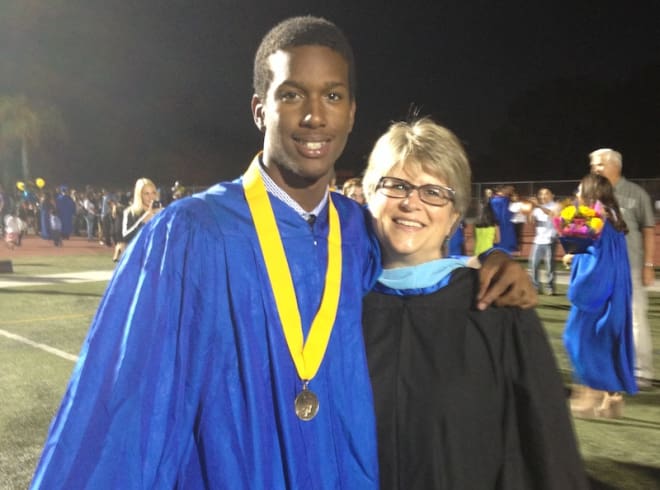 They were never supposed to meet. Collins wasn't supposed to go to El Toro. He was supposed to go to Trabuco High School. He received some overtures to go to Mater Dei in Santa Ana, but the family couldn't get him to school every day. Looking for the best social and football situation, the family applied for and was granted an inter-district transfer to El Toro.
If Dominic Collins wasn't supposed to play at El Toro, Lisa Reyes damn sure wasn't supposed to teach there.
"I used to teach elementary school and then because of budget cuts I got moved to high school," Reyes said. "It was a forced move and I did not want to be there."
But it was a job, and a paycheck. So she did it. She had Collins in algebra that first year. "To be honest, he wasn't a stellar student," she recalls now.
But he had something about him.
"Dom is just an interesting guy," Missouri teammate Jason Reese said. "He kind of attracts people."
Exhibit A: Lisa and Vince were out shopping on a weekend. They stopped at a dollar store. Collins happened to be at the same store.
"He jumps out of the car and he's like 'Mrs. Reyes, I love you'" she says, laughing. "My husband was like, 'What in the heck? What high schooler does that?'"
Collins and Reyes had another bond. The castaways thrown into El Toro had both lost a parent.
"I don't know much about his mom's situation. We don't get totally into what happened," Reyes said. "My dad had died when I was in high school so I let him know if he needed to talk about anything that I knew a little bit about what he was going through. First week of school he came in and just let everything out. We became closer because we had a shared bond."
It might have ended there. We all have a favorite teacher. Some we even got close to. But you grow up. You lose touch. As Reyes said, you just get into life.
"Honestly after graduation I didn't know if I was going to see him again or not," she said. "He called me up in the summer and asked me if I would come to this all-star game that he was going to be at so I did."
That was in July. That game turned into breakfast in August. Breakfast became lunch. Lunch became a weekly lunch date.
By this time, Collins was entering his freshman year at Saddleback Community College. His father moved in with another woman, outside of town in Valencia. She had kids of her own and the house was crowded. Dominic moved in with a friend. The friend moved. Saddleback—like most community colleges—didn't have on-campus housing.
"My husband and I were empty nesters. Our kids are out of the house and he got to a point that he needed a place to stay," Reyes said. "I said, 'If you want it we have this room here' and he moved in."
This was not a normal occurrence for Lisa and Vince. They'd never been foster parents. They'd had two children. Both were in their 30s and long out of the house. They'd never adopted. It had been just the two of them for more than a decade.
"Completely unique situation," Lisa said. "I wouldn't do it for anyone else. One time thing, but a hundred percent worth it. He and I have some kind of weird psychic connection.
"It's like when the universe just kinds of puts people together for some unknown reason."
Wayne knows the reason.
"(His mom) was pretty much the educator. When he lost that he lost his way of thinking of education and I think that's where Vince and Lisa really saved him," said Wayne Collins: "I owe my life to those people."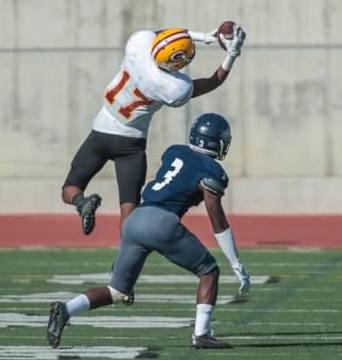 As a sophomore at Saddleback, Collins shone. He had 1,299 yards and 14 touchdowns in 13 games. He was the team's player of the year. Recruiters noticed. Middle Tennessee offered. So did Utah. And then came the big one.
"I was a West Coast kid. I wanted to stay in California. Really bad actually," Collins recalled. "When I got the offer from them I was like, immediately, 'Okay, I'm going to go to Cal.'"
"To tell you the truth when Cal offered, me being a father, I thought education," Wayne Collins said. "I was like, 'Hey Cal just offered and you got the grades to go to Cal. What about you going to Cal?"
It sounded good to Dominic as well. But something just didn't sit right.
"I started looking into it and I just didn't have the same relationship I had with these coaches," Dominic said. "I thought I would be a little more homesick there than I would here with the family atmosphere. And then the SEC football competition came into play. Once I saw the players I could play against and opportunity I had to compete, I wanted to come to the SEC. My mind became set."
He just had to convince his dad.
"He looked at me and said 'Dad, we agreed that I would use football to get to college, but we never agreed on what college I was going to attend.' I was like 'Wow, I'm stuck. You were right about that. You were listening but I didn't know that you were listening that well,'" Wayne said. "He came to me and said 'I want to get out of California, want to go and play against the best football players in the nation and I want to be able to go compete for my spot.' I threw my hands up in the air and said as long as you get your degree."
And so the California kid, who had never before left the state, headed off to Columbia, Missouri.
It started so well. Collins drew praise in fall camp. He made a 22-yard catch in the season opener against West Virginia just before halftime.
And then…nothing.
Collins didn't play in the second half that day. He appeared in only two more games the rest of the year. He did not catch another pass.
"It was one of the worst situations," Reyes said. "Vince and I were in West Virginia and we saw that catch and it was at the end of the first half and he didn't come in the second half. We were like how do you make that catch and not come in in the second half?"
Three games later, Collins was suspended for academic reasons. As his teammates beat Delaware State 79-0, Collins sat at home. Lisa Reyes was sitting on a plane in California when she got that call. She was about to fly to Columbia to watch Collins play as she has every home game of his career. She remembers exactly what he said.
"'You're gonna be so pissed at me,' and then I have to hang up the phone. As soon as I landed I had ten messages from Coach (Andy) Hill," she said. "Ultimately that was probably one of my best trips because we got to talk a lot."
But the visit and the suspension didn't turn things around. At least not on the field. Collins watched pretty much every snap from the sidelines or his room the rest of the season. He didn't even travel to most road games.
"The tipping point for me was just watching all the football being played and not being a part of it," he said. "It sucks. I didn't reach any of my goals I had set for last year so it hurt."
With no bowl game, the players left Columbia in mid-December. Collins went back to California.
"Coach (Barry) Odom lit into him before he came home, which made him sadder but made him think about a whole lot of things," Wayne Collins said. "He told him don't come back here unless you've got your head on right and really want to play football."
And so Collins reached another crossroads. The season ended. Missouri was 4-and-8. He wasn't good enough to get on the field for a bad team. He was on the team, but he wasn't part of the team. This is the point where many a player has cut bait and run. He could have left. He could have transferred or quit football all together. Upon returning home, he had a few long talks with his father.
"He was just asking me if it was still really a passion of mine," Collins recalled. "He knows how I feel about football sometimes and he was just making sure if I still really care about football because if I don't you should just hang your cleats up. I had a reality check. I still did care. I love this game so much, as overwhelming and as tiring as it gets."
"When he came home, he was pretty much sad. It was disappointing for him because he knew that he didn't put in the work he was supposed to put in," Wayne said. "I told him don't get back on that plane unless you're dedicated to that school and do what you said you're going to do."
And so, it was then that Collins did something unusual: He took responsibility. He blamed no one else. Wayne Collins praises Odom for the tough love today.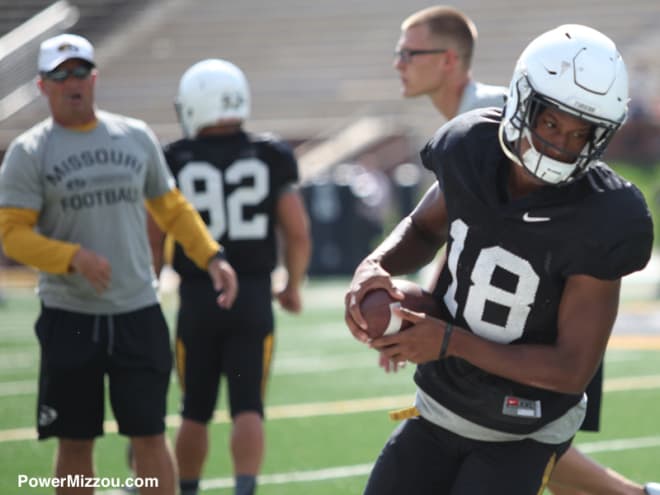 "He got up the next morning, apologized to me, told me he was going to call coach. He's a very fair coach, said we're gonna wipe the slate clean and you come out and you give 100 percent effort like you're supposed to. That's what he has done," Wayne said. "(Dominic) knew it was totally his fault. He knew that he didn't put in the work to play. He took it upon himself to say 'I know it's my fault, I have the skills so why don't I dedicate myself to my body and my teammates and my coaches and put in all the work that I can and see where it leads me?'
"A lot of kids wouldn't. They always look for a way out. The coach don't like me, that's why I'm not playing. Or my team don't like me, they don't think I'm big enough. He didn't take that approach. He took the approach of 'I didn't do it, I didn't have the courage, I didn't put in the work' and he took it upon himself to say I'm going to correct this."
Collins returned to Columbia with a newfound passion and drive. He dedicated himself in the weight room and enters the season near 190 pounds, about ten more than a year ago.
"This offseason I spent a lot more time with Drew (Lock) and Jack Lowary and getting the mental aspect of the game down better. Coach (Josh) Heupel worked a little bit more with me," he said. "We spent a lot of time together in the indoor just throwing, running around, getting the basics down. I spent a lot more time in the weight room. A ton more time and it helped a lot."
Collins also credits two other teammates with keeping him engaged and pointed in the right direction.
"Ish Witter, he's the one that kind of took me under his wing," he said. "We spend a lot of time together outside of football. I'd also say Jason Reese. They spent a lot of time with me just getting to know the city, the campus, just how everything goes. They kind of walked me through it. I'm grateful to those two because they helped me out a lot."
"When you get to college the pace is a lot faster and you don't really know nobody so it's kind of hard to get adjusted," Witter said. "I come from a place where I don't see people different. I just see people the same. He came, he's a cool person, he's good to talk to, he's real smart. I think he's gotten a lot better. He's definitely bought into the system."
"You can't really control a lot of things and a lot of the stuff that was going on last year," Reese said. "He did a great job of responding. He's gonna be one of the breakout players this year."
Collins is back now, just having finished his second fall camp with the Tigers. He once again is drawing praise from the Tiger coaching staff. This time, he hopes to sustain it.
"We all hold ourselves to an expectation and a standard, no matter what you're doing. Whether it's your job or playing football, we all have a standard for ourselves. I just want to make sure I exceed those this year," he said. "There's a ton of urgency. There's no time to waste. I've got 24 hours in each day and I've got to make the best out of it. I've only got till December."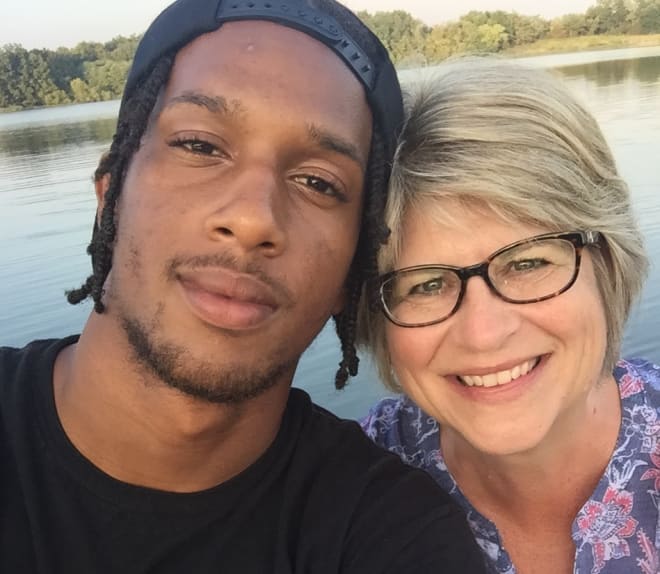 His final season of college football starts Saturday against Missouri State. Wayne Collins will be in the stands. So will Dominic's grandmother. And, of course, so will Vince and Lisa Reyes.
"He knows he has this one year. His goal is to make the NFL. I was out there in July and we were talking about it," Reyes said. "Nobody out there has ever seen him play and I don't think that any of the coaches in Missouri have ever actually seen him in a game other than the three minutes that he played last year. He comes alive."
The hope—no, the desperation—is evident in Reyes' voice. She just wants a chance for her son. Yes, her son.
"The little bit that he ever got in even, I'm telling all the other parents around there 'That's mine! He's mine!' At the spring game even, I turned everybody around me, these season ticket holders, they became his fans," she said. "There's family by blood and there's family by heart. He's our family.
"People always tell me that," and here Reyes has to pause. She completes her thought through tears. "You're doing such a great thing. And I tell them, always, he gives me so much. I think we were kind of like, your kids move out and nobody's here and he gave us life back. He gave us something to do and he loves us and we love him."
"I look at Lisa and Vince as my second parents. Without them I would definitely not be at Mizzou," Dominic said. "I love them so much."
Last year, Lisa Reyes was in town for a game. She was walking around the football complex with Tiger wide receivers coach Andy Hill. It was Hill who recruited Collins out of Saddleback two years ago.
"Coach Hill introduced me to somebody in the football offices as Dominic's everything," she said. "I always tease him that I'm his everything."
The thing is, it isn't a joke.
"She's really my biggest supporter when it comes to this football thing and in life," Collins said. "I got to put on a show."
Life has led them both here. To Dominic's senior season. The pair that was thrown together by chance has now forged an unbreakable bond. How strong is it? When Dominic graduates, he wants to play in the NFL. Of course he does. But if it doesn't happen? He will decide between one of two paths. He might be a police officer. But he also wants to be a teacher. At El Toro High School.
"People always ask me, how can he repay you?" Reyes said. "It's only to be happy. When he's happy, everything's right."