Preseason Preview: Running backs
PowerMizzou.com moves into Missouri's backfield with today's preseason preview, looking at a group that's had a complete makeover since the end of the spring.
PREVIOUSLY: QBs |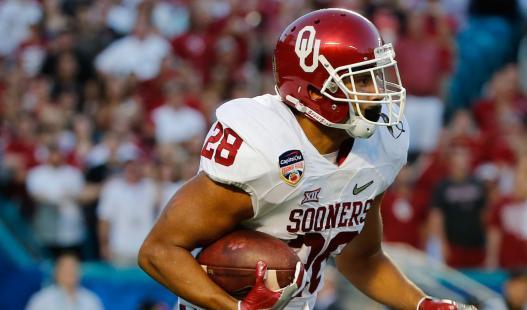 Projected Preseason Depth Chart
| Name | Year | Stats |
| --- | --- | --- |
| 1. Ish WItter | JR | 153 carries, 619 yards, 2 TDs |
| 2. Ryan Williams | RS FR | N/A |
| 3. Trevon Walters | RS SO | N/A |
| 4. Shaun Conway | RS SO | N/A |
| 5. Alex Ross | SR | 103 carries, 785 yards, 5 TD |
| 6. Damarea Crockett | FR | N/A |
| 7. Natereace Strong | SO | N/A |
Sixty to Zero and back to Sixty again
After the season, Missouri's running back depth consisted of Ish Witter, Morgan Steward, Chase Abbington, Trevon Walters, Marquise Doherty and Ryan Williams. Of that group, Missouri only returns Witter, Walters and Williams, losing Steward to a career-ending hip injury and the two formerly highly-touted four-star recruits to transfers.
And things looked even worse for a bit, too, when it was thought that Natereace Strong -- another four-star recruit -- would not be eligible.
Instead, though, Strong became eligible, and Missouri also added Oklahoma graduate transfer Alex Ross to the squad, joining freshman Damarea Crockett (and Strong) as three former four-star recruits in the backfield.
There's an entirely new aura of optimism surrounding Missouri's backfield talent, and even though only one player (Witter) has had over 100 carries in a year, there's plenty of options to find a solid if not spectacular rotation.
About that depth chart...
Did you make it this far before running to the board and asking why Ross isn't atop the preseason depth chart? Congratulations! You've done a good job. A hearty huzzah to you.
We still don't know Barry Odom's M.O. for slotting newcomers into a depth chart (real or imaginary, to be clear). But, for now, we're approaching this like Gary Pinkel did. Newcomers start at the bottom and have to work their way up. So, Ross -- who is experienced in his own right -- starts below the three running backs who were on the team in spring. Then comes Crockett, who arrived on campus before Natereace Strong, with Strong bringing up the rear.
That being said, this will change dramatically. If Missouri is looking for a true rotation, a combination of Ross, Strong, Crockett and Witter may be a good bet.