Spring Preview: Quarterbacks
Missouri will open its second spring under Barry Odom next month. Over the next two weeks, we preview spring ball position by position.
                            SPRING FOOTBALL 2017:  QUARTERBACK
THE STARTER: There is little question that the job is Drew Lock's to lose...and it's virtually impossible to see a scenario in which he loses it. Lock is the only quarterback on the roster who has taken a Division One snap. Lock threw for 3,399 yards and 23 touchdowns last year with ten interceptions. The 54.9% completion percentage will need to go up, but Lock established himself as a starter and at times flashed all-conference and NFL potential. The key for him in his second full season as a starter will be consistency.
THE BACKUP: Jack Lowary and Micah Wilson return from last season. Both redshirted a season ago. Lowary spent one year in junior college and has three years of eligibility remaining. Wilson spent last year learning after coming out of high school in Oklahoma.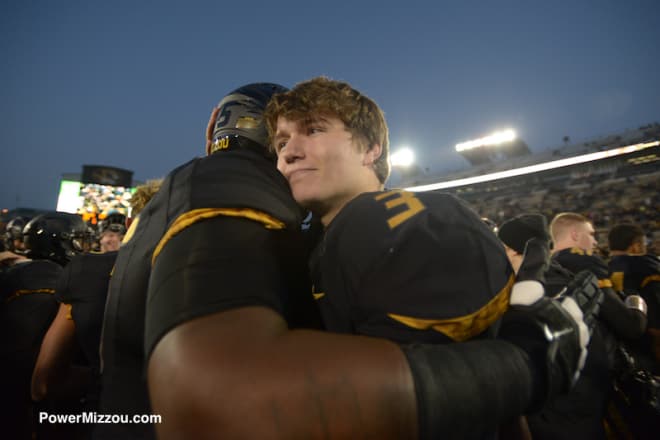 Potential Storylines: The only real story to follow here is who wins the backup job. The starter is more or less a foregone conclusion and the questions about Lock aren't going to have answers until September. So will Wilson or Lowary head into the summer with the edge to be Lock's backup?
Spring Prediction: We have heard good things about Wilson's potential and will make him our pick to be No. 2. While he ideally wouldn't start a game this season, it would be good to see enough out of him to think he is capable of doing so if necessary.
Help on the Way: Missouri got a late flip from Arkansas prep quarterback Taylor Powell. It seems unlikely Powell would be in line for anything other than a redshirt in 2017, but long-term, he should compete to be Lock's replacement following the 2018 season.
COMING TOMORROW:  RUNNING BACKS