Report: Drinkwitz adds to staff
Eli Drinkwitz has added another member to his coaching staff at Missouri. The school announced Wednesday night that former Washington offensive coordinator Bush Hamdan would join the Tigers' staff as an offensive assistant. His exact role has not yet been specified. Pete Thamel of Yahoo Sports first reported the news.
Hamdan has spent the last two seasons as the offensive coordinator, quarterbacks coach and specials teams coach at Washington. Chris Petersen retired as Washington's head coach after the season. Defensive coordinator Jimmy Lake was immediately named Petersen's replacement and did not retain Hamdan on the Huskies' staff.
Hamdan played quarterback under Petersen at Boise State from 2004-2008. He got his start as a coach as a graduate assistant for Colorado in 2009 and has been an assistant ever since. He was on the same staff as Drinkwitz at Arkansas State in 2013, where the two were co-offensive coordinators under Bryan Harsin.
"I'm excited to reconnect with Bush. He is an outstanding teacher and has great experience, from his time as a coordinator in the Pac 12, and on successful staffs in the SEC and the NFL," Drinkwitz said in a release. "Bush is a good person who does a great job of connecting with kids and he will be a great addition to our staff."
"I had the fortune of working with Coach Drink at Arkansas State and I knew then that he was going to be a rising star in the business," said Hamdan. "I've got such a great amount of respect for him and how he operates, I'm 100 percent on board with his vision. I'm very excited and grateful for the opportunity to help him build something special at Mizzou, and I can't wait to get started."
Here is a rundown of the coaches so far. Most of the specific duties have not been announced:
Erik Link: Special Teams
Ryan Walters: Defensive Coordinator
Brick Haley: (likely defensive line)
Charlie Harbison: Defense
David Gibbs: Defense (likely cornerbacks)
D.J. Smith: Defense (likely linebackers)
Curtis Luper: Offense (likely co-OC/running backs)
Casey Woods: Offense (likely tight ends and/or receivers)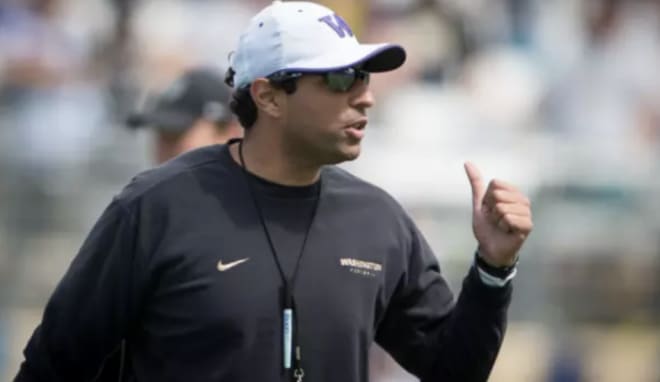 Hamdan would be the ninth assistant hired, which means there is one more spot available. He began his coaching career in 2009 as a student assistant at Colorado. From there he was an offensive intern at Maryland, tight ends coach at Sacramento State, wide receivers coach at Florida, co-offensive coordinator and quarterbacks coach at Arkansas State and offensive coordinator and quarterbacks coach at Davidson.
Hamdan got to Washington in 2015 as a quality control assistant. He was the passing game coordinator and wide receivers coach the following season before spending 2017 as the quarterbacks coach for the Atlanta Falcons. He returned to Seattle to join Petersen's staff prior to 2018.
The year Hamdan spent at Arkansas State is the connection to Mizzou. His co-offensive coordinator that year was Drinkwitz.
Prior to his coaching career, Hamdan plalyed quarterback at Boise State, earning three letters under Petersen from 2006-08.